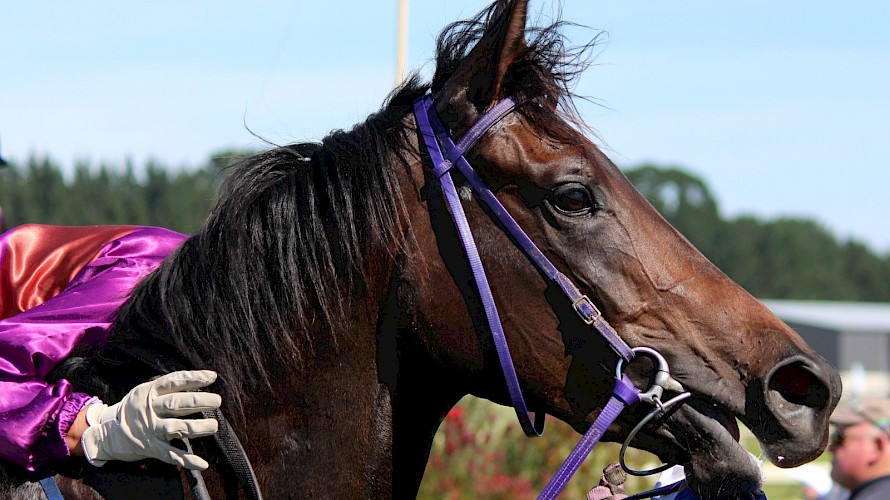 Talented Platinum Rapper takes silver in a quiet run at Levin jumpouts
Platinum Rapper looked more on song for an autumn campaign when she galloped well in a jumpout at Levin today.
The Makfi filly, who won on a heavy Awapuni track as a two-year-old last May, was given a quiet run in an open three-horse heat over 1000 metres, running second to the Fraser Auret-trained Dratini who clocked 62.06.
Trainer Lisa Latta instructed rider Robbie Hannam not to give the filly a hard trial as she has not been back in the stable long after a spring break.
"She got back last on a track that had been well irrigated and ran home nicely under a hold. She had a nice little blow afterwards.''
Platinum Rapper has not raced since running fifth in the Listed Ssangyong Stakes at Te Rapa in June.
"We brought her back in for another campaign but I wasn't happy with how she trialled up in late August so I put her back out again.
"She's always shown a fair bit of ability but she's just been a bit immature.
"She'll trial again at Awapuni in a couple of weeks and we'll go from there but I'm hoping to race her on dead tracks.''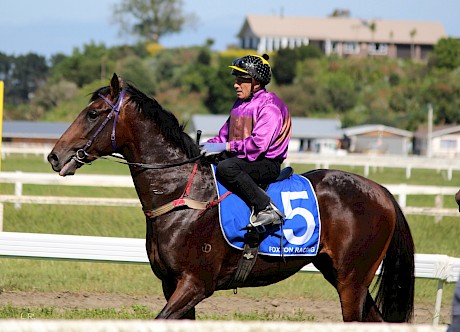 Lincoln Town … run off his feet.Tavistock gelding Lincoln Town was run off his feet in a three-year-old 1000 metre heat.
Against four rivals he got back in the running and, while not quickening for rider Tim Johnson, he maintained his ground.
The heat was won by a Per Incanto gelding with Mark Oulaghan in 59.9.
"He's a big, immature staying horse who is out of a Shinko King mare so he'll probably want a bit of moisture," says Latta. "We'll push on and hope to have him going at the right time.
"We'll head back to the Levin jumpouts on February 20 over 1200 or 1400 metres.''
Our runners this week
Saturday at Otaki
Kamanda Lincoln, Lincoln Fury, Platinum Invador, Platinum Mam'selle.
Lincoln light
News in brief
INVADOR CLOSER: Platinum Invador is now 22nd in the entry order for the 18-horse New Zealand Derby field at Ellerslie on March 2. The connections of Waikato Guineas winner Sponge Bob paid a $30,000 late entry fee on Tuesday to get the horse into the race.
RETIRED: Bush Whacked has been retired. Despite showing promise at trials the Sepoy three-year-old showed in three starts for Cambridge trainer Stephen Marsh that he simply didn't want to be a racehorse.
TOUCH FLAT: Rider Robbie Hannam told stewards he thought Platinum Touch was feeling the effects of her debut run and felt flat after beating only two home at Trentham.
LOST DREAMS: Dreams Of Platinum has been sold to Australia. The four-year-old mare won one race and placed seven times in 21 starts, earning nearly $35,000.