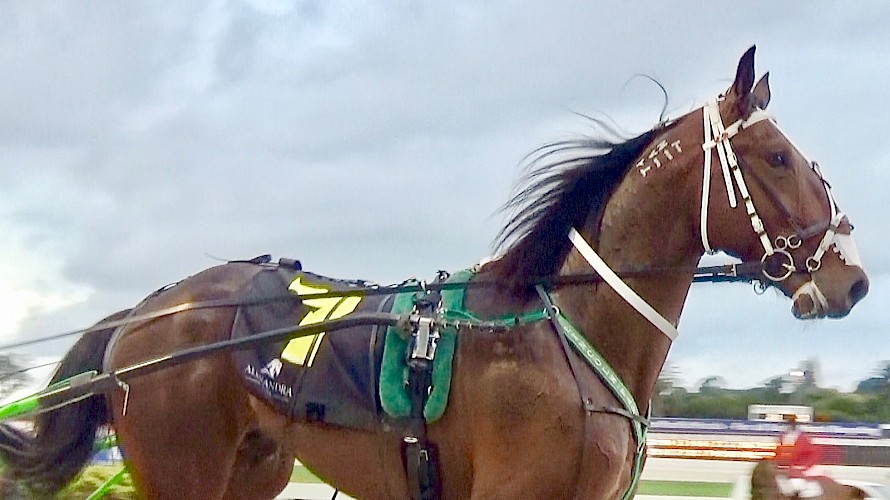 Terrible draws wipe out Lincoln Farms' hopes on mile night at Auckland
Ray Green admits when he saw all four of his team at Auckland on Friday night had drawn terribly, he considered scratching the lot of them.
Positions on the gate at Alexandra Park are key to success on any night but when all the races are over a mobile mile, a good draw is crucial.
So with Governor's Bay four on the second row, Sir Tiger and Just Wing It on the outside of the gate and Hilary Barry on the second line, it's fair to say Green's expectations are minimal.
"Over a mile it doesn't look good for them,'' says Green. "The likelihood of any of them winning is slim - they'll all be relying on luck.''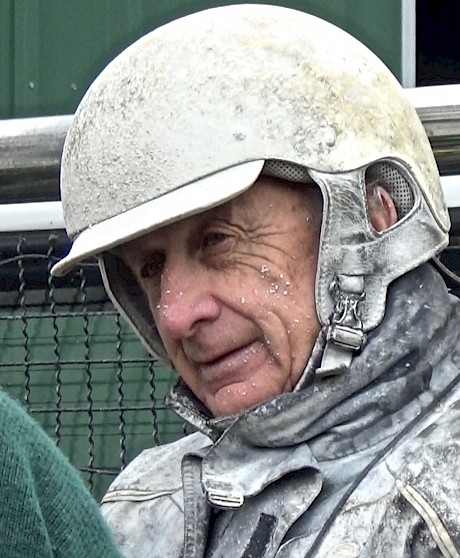 Ray Green … the ATC should be promoting two-year-old racing.Green is particularly miffed that two-year-old Sir Tiger has to start from the outside of the arm in the fourth race for non-winners.
Forced to run the colt against older opposition because there are too few races for two-year-olds, he says surely the club could have conditioned the race to ensure the babies drew well. Under the preferential barrier system the five fillies drew inside the males.
"It doesn't make sense. The ATC is trying to encourage people to buy yearlings but won't promote two-year-old racing.''
Green says he can't fault Sir Tiger who notched his third placing in six starts last week after trailing early then running three deep.
Once clear, the Sir Lincoln colt powered up the passing lane to run third to Bad To The Bone and Eagle Watch in a mile rate of 1:56.5 for the 1700 metres.
Sir Tiger's closing quarter of 27.7 was the fastest in the race.
"He's no champion but he's very reliable, honest and tradesmanlike. He lacks a yard of high speed but he's got all the other attributes."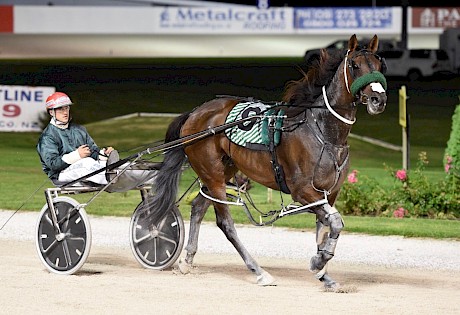 Governor's Bay … Green confident he will manage the step-up in class. PHOTO: Joel Gillan/Race Images.Green is warming more and more to Governor's Bay as a racehorse but knows he's really up against it from four on the second row in the second race.
With the favourites, Benson Boys and Big On Personality, drawn to lead and trail, he's going to need a lot of luck to get into the action.
Governor's Bay, who had been a real problem child for his trainers down south, made an instant impact from Lincoln Farms' stable when scoring first-up at Auckland on March 22, enjoying a sweet trail throughout.
Green still had some work to do though after driver Zachary Butcher reported that night the five-year-old was hard on one rein throughout.
And he looked to have succeeded when Governor's Bay, sporting a Murphy blind over his right eye, steered perfectly in a workout at Pukekohe a week later, running a fine second to Ideal Star with gears left.
Green didn't run Governor's Bay at the workouts last Saturday after having some vet work done but says he's very happy with horse.
"He'll handle a step up in class quiet comfortably but we'll forgive him if he's beaten on Friday. He'll be relying completely on luck to get into the race.
"He's hardly missed a cheque in his life though and he's obviously a very nice horse.''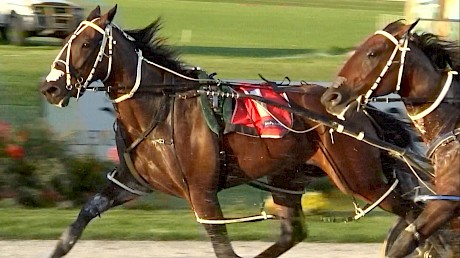 Just Wing It … training well but badly placed on the gate on Friday night.With two scratchings in race nine, Just Wing It comes in to barrier six, but Green says he can't see how the horse can get in over a mile.
"If he goes forward he'll get gutted."
Green says Just Wing It is training really well and he was pleased with the horse's workout last Saturday when he went across the line locked together with the talented Baquero.
"He's a handy horse but I won't be holding my breath. He's totally relying on luck.''
Hilary Barry, who contests race eight, a Sires' Stakes heat, looks hard pressed to improve on her 576775 form line against smart types Lulu Le Mans, Pearl Harbour and Little Miss Perfect.
"I'm not expecting anything wonderful from her,'' says Green. "She'll hopefully enjoy a suck along from the second row and get what she can get.''
Our runners this week:
How our trainers rate them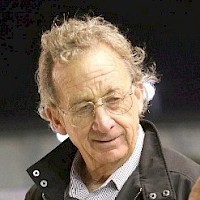 Ray's comments
Thursday night at Cambridge
Race 6: Double Or Nothing
"He's got very good gate speed and from the draw is definitely an each way chance. It's a huge drop in class for him."
Race 8 : Lindi Lincoln
"We found she had a virus last time and treated her. She may need the run but she should get an economical run and will go a good race."
Friday night at Auckland
Race 3: Hampton Banner
"He won well last time but, while he's an improver, he has yet to meet a field of this quality so is just on the watch list."
Race 3: Line Up
"He trialled up very well at the weekend and is in good shape. But he'll have to go back at the start from eight so will need luck."
Race 3: Copy That
"He's at the mercy of the one in front of him. But if Cloud Break leaves fast (as he can), he could get a nice drag along. He was very good at the workouts and I'm very happy with him."
Race 4: The Empress
"I've thrown her in the deep end but she has a bit of gate speed so should be able to stay handy from one. If she can finish in the first four of five I'll be very pleased."
Race 5: Ace Commander
"He never got a crack at them last week - Blair (Orange) had to virtually stand him on his ear in the home straight and said afterwards he thought he could have been right in it. He's been feeling good this week and will go well with the right trip."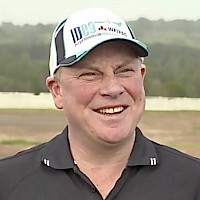 Ants' comments
Saturday night at Cranbourne
Race 7: Make Way
11.37pm NZ time
"It's going to be a hard race for him to win - he's only a four-year-old who's the new kid on the block - and he's never been against these horses before, some of whom are already racing on the Grand Circuit. But I'm hopeful he'll be competitive and, with the right trip, it wouldn't surprise me if he was right there at the finish."