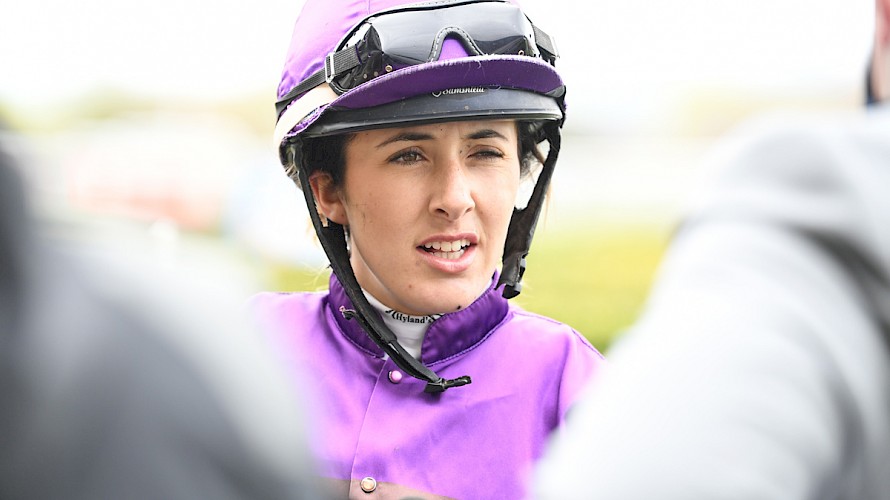 Thanks Hazel, that was a 10 out of 10 ride that got Lincoln Hills home for an $18.50 dividend
The connections of Lincoln Hills were quick to lavish praise on apprentice Hazel Schofer for her ride which got Lincoln Hills home at big odds at Hastings on Saturday.
Having his first start since March in a strong field, the All Too Hard six-year-old possied up beautifully behind the leader and snuck through late on the fence to score a half length win at a healthy $18.50.
And afterwards both trainer Lisa Latta and Lincoln Farms owners John and Lynne Street and business manager Ian Middleton put the win squarely down to Schofer following her instructions to the letter.
Said Middleton: "It was a great ride. Lisa told Hazel the horse had one sprint and to hold him up for as long as she could - and that's exactly what she did."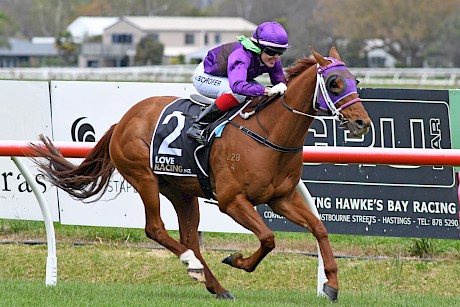 Lincoln Hills sprints fast up the fence late. PHOTO: Race Images.Middleton said he was sure Schofer's 3kg claim proved crucial against the opposition and she certainly lived up to the rap put on her by her boss, Taranaki trainer Allan Sharrock.
"I had a good talk to Allan and he told me what a good young jockey she is."
Schofer, 21, made headlines in August when she rode six winners in one day at Hawera, the only apprentice to achieve the feat since superstar James McDonald in 2011.
But Schofer signalled her talent at her very first ride in May, 2019 when she scored on Sharrock's Tavi Mac.
Issues with her weight saw Schofer giving the game away at the end of last year and she returned to race riding only in June.
"I got to the point where I didn't feel I was doing justice to my rides and for the people who were trusting me to ride their horses, so thought it best to take a break," Schofer said on her successful return after lockdown.
Schofer's tally now stands at an impressive 34 wins from just 160 rides.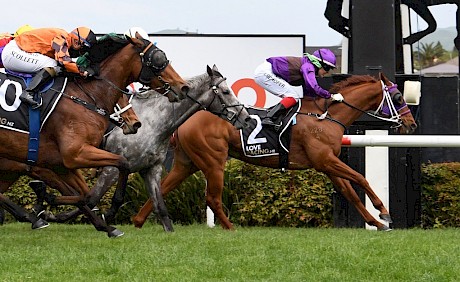 Lincoln Hills staves off the fast late run of Katie Perrie, wide out, with the grey Motivation a nose away third. PHOTO: Race Images.Schofer reported Lincoln Hills relaxed really well in the running, after jumping right in behind the speed from his inside draw, a factor which Latta said was crucial in her positive pre-race analysis.
"He should be able to carry on the good form now," said Latta. "He still needs his races well spaced and hopefully he can come back here in four weeks, if his rating points allow it."
While the track was officially rated a deal 4, perfect for Lincoln Hills, Latta said it was running faster than that - "I'm sure racing earlier in the day helped him."
Middleton said it was strange that the horse liked better ground considering many of the stock of All Too Hard, by mudlark Casino Prince, needed it wet to show their best.
With only one meeting a week in the Central Districts, Middleton said the fields were very strong and it might be tricky finding suitable races and track surfaces for Lincoln Hills.
"But he's done pretty well considering."
Saturday's win was the horse's fifth from 30 starts and took his earning to $89,000.
Our runners this week:
How our trainers rate them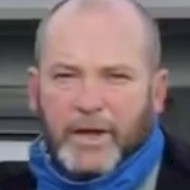 Peter's comments
Wednesday at Geelong
Race 7: Platinum Invador
6pm NZ time
"I can't fault the horse, he's in fantastic order, dead-set bucking his brands off. But we're going to need luck. Of concern is where the tempo is going to come from and if it's going to allow the backmarkers to get into it."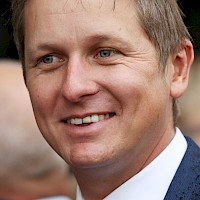 Stephen's comments
Saturday at Te Rapa
Race 4: Lincoln King
2.20pm
"He's going great guns. I've been very happy with him since his win at Matamata and he should go extremely well. I can't see why he couldn't win again."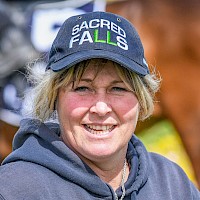 Lisa's comments
Sunday at Trentham
Race 3: Princess Amelie
1.16pm
"Samantha Wynne will ride her from a lovely draw of two. There are a couple of smart sprinters in here in Deerfield and Mascarpone but the track should get back to dead and be perfect for her. She galloped very well on the plough this morning. Safely through this race I will look at the Stewards for her next run."
Race 4: Lincolns Gal
1.50pm
"Her last trial was disappointing but at least from a nice draw of two she will have every chance to step up and race well. Her work has been good but she has never been a great track worker so it's hard to read too much into it. Her summer coat is through and, with two trials under her belt, she will have no excuses."
Race 6: Kamanda Lincoln
3.05pm
"He has an awkward draw of 11 but I'm not too concerned as he got back at Hastings last week and really finished it off well. The track condition should be ideal for him and he has come through his run last week very well. This race fits in well before heading down south for his next two starts over cup week."
Race 7: Lincoln Hills
3.44pm
"Barrier 12 is going to be a bit tricky but we have in-form Danielle Johnson on and I'm sure she will try and get cover somewhere. The field looks even and he certainly looks a good chance on paper, given he is going to get a nice track with the fire just out of it. His work has been great and with luck in the running he should be hard to beat."
Race 9: Lincoln Fury
4.49pm
"Some of his fresh-up runs have been his best and he has had three jumpout/trials to get him ready to go 1600 metres first-up. He has worked well and his coat is bright so I am expecting a good run given he is going to get the fire out of the track and he has form at Trentham. Jonathan Riddell rides.