That's our boy Recco - 1:52.2 at Menangle and he came from last!
Recco Lover announced himself in the best possible way when he scored a sensational first-up win in Australia yesterday.
The former Lincoln Farms pacer came from last in a c2 to c3 race at Menangle outside Sydney, clocking the fastest time of the day, a slick 1:52.2 mile.
The performance eclipsed both winning times of the faster class events, Alpine Stride pacing 1:53.1 in the c4 to c5 event and Lovin Miss Daisy 1:53.7 in the c5 and faster.
But it was more the way the five-year-old did it that ensured he had a bright future across the Tasman.
Starting from the outside of the 10-horse field, driver Leonard Cain was forced to drop to the rear as the leader roared through the opening quarter in 25.6.
Halfway through the race Recco was slightly closer, four back on the outer, but his chances didn't look good when he was flushed four and five wide turning for home, with the entire field in front of him.
Recco Lover, flanked by co-owners Kevin Bell, left, and Steve Beckett, while campaigning in Christchurch as a three-year-old.But the brave gelding charged down the stretch and, despite losing momentum when having to forcibly change direction 175 metres from home, he got up on the post to nose out the favourite Times Stride.
The result was a quinella for owner Emilio Rosati, who moved Recco Lover to Australia and his new private trainer Noel Daley after his last start third at Auckland on March 15.
Recco Lover was the $6 fourth favourite and earned A$5400, taking his bankroll to A$75,551.
It was the 17th time the consistent pacer had paid a dividend in just 24 starts, and further evidence that Lincoln Farms' trainer Ray Green was right on the mark a long time ago when labelling him a topliner in the making.
Recco Lover was sold to Rosati in January but originally raced here by Michael Brereton, Martin Letton, the Bula Bells Syndicate, Denis James, Steve Beckett, Deane Hutchinson, Gerard Collins, Brian & Margaret Rabbitt, Lincoln Farms Bloodstock Ltd and Ian Middleton.
Our runners this week:
How our trainers rate them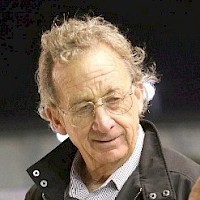 Ray's comments
Friday night at Auckland
Race 2: Bettor My Dreamz
"I think he's a chance from the draw. He's had only a handful of starts but I don't think they're much better than him, a bit more experienced perhaps. But he's an improver and David said he felt improved at the workouts last Saturday."
Race 2: Just Wing It
"Andre's keen on him - he could have driven the other horse - so we'll see what sort of a judge he is. I've been very happy with him in the last few weeks - he's pacing a lot better."
Race 5: Sir Tiger
"He's done a great job so far but he's jumping up in class and he'll be up against it from now on, especially from that second row draw. He just lacks a yard of speed."
Race 7: The Empress
"She'll go well again and just needs some luck from the inside second row. There's not a lot between her and Bettor My Dreamz. She's a lovely mare."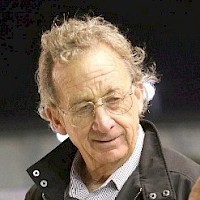 Ray's comments
Saturday night at Melton
Race 8: Perfect Stride
11pm NZ time
"I'm confident he'll go well. I couldn't say I'm overly confident he'll beat them but all things being fair and equal I think he'll be right there. He's certainly ready to go. His work this morning was super and he's really feeling good."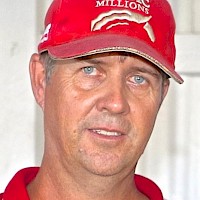 Al's comments
Saturday night at Albion Park
Race 6: Northview Hustler
9.40pm NZ time
"It's only an eight horse field and he should get a great trip behind the leader. It was only (lack of) fitness that got him last week but he should be winning this week."