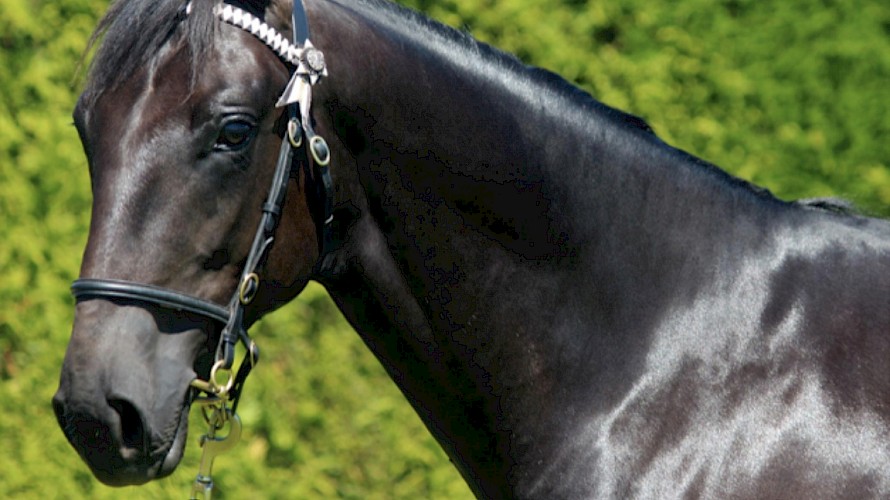 The colt that had both buyer and vendor cheering at today's Christchurch sale
Both buyer John Street and vendor Dave Kennedy were cheering after Lincoln Farms' 10th and final buy for the 2021 yearling sales series in Christchurch today.
Street went to $190,000 to secure Beaudine Breeding's Bettor's Delight colt out of Galleons Cheer, a remarkable producer who took up the entire pedigree page with her offspring and their progeny.
Street and his trainer Ray Green believed the price was comparatively cheap compared with some of the colts by the champion sire, two of which fetched $310,000 and $320,000 today.
For Otautau-based Kennedy, his best result as a breeder could not have come at a better time as he continues to battle lymphoma (blood cancer).
"To get a result like that would put a smile on anyone's face," Kennedy said. "That's the best money I've got at the sales and it's remarkable with a mare that's 20 years old."
Kennedy said he was rapt that the colt, the mare's 12th foal, was going to a great home.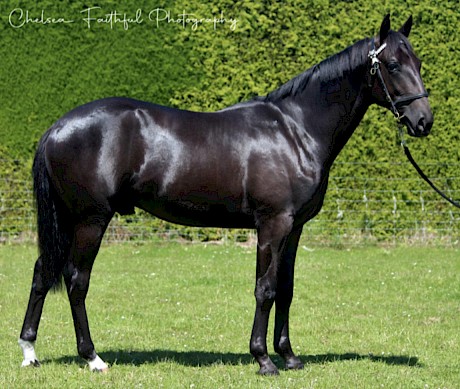 John Street went to $190,000 to secure this classy looking Bettor's Delight colt out of Galleons Cheer.Green said while Bettor Cheer was on the smallish side, it was impossible to fault him on any score.
"Everything conformation wise is perfect. He's a quality animal with a laid back attitude and temperament and I don't see why he wouldn't go early.
"David's a good fella and we've bought some nice horses from him in the past.
"Southland is also as good a place as anywhere in the world to raise horses, as good as Kentucky, Normandy (France) or Ireland. It's a pristine environment and they grow better bone. It's a no brainer to buy horses from there."
The colt, lot 349, is a full brother to dual Oaks winner Cheer The Lady (8 wins) and Galleons Warrior (11 wins). The family is chock full of black type and includes NZ Oaks winner Spanish Armada (14 wins).
Street, a formidable rival in the sale ring, was right in the hunt for the highly sought after brother to 61-race winner Chicago Bull, reluctantly pulling out on lot 315 when it reached $300,000, Cran Dalgety's Kentuckiana Lodge bagging him for $310,000.
The Bettor's Delight colt is a brother of Victoria Derby winner Perfect Stride, who did his early racing out of Lincoln Farms' Pukekohe stable.
"That's a lot of money to get back," said Green acknowledging Lincoln Farms' total sales bill of $892,500 would also take some winning.
"But we've bought some seriously nice horses, some top lots and some chancy ones - and sometimes they end up being your best ones. Some will end up costing us but hopefully the others will pick up the tab."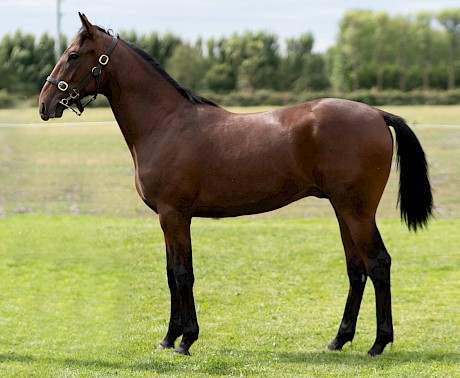 This Art Major - Delight Me colt cost $60,000.Street's only other buy today was lot 329, an Art Major colt who is the sixth foal of the Bettor's Delight mare Delight Me.
"The family's not wonderful but we tend to buy them on type and he was only $60,000."
Delight Me won four races and has produced Goodness Gracious Me (6 wins) and a full brother in Delightful Major (6 wins).
Second dam Estabella left Milly Me, winner of three races here and another 17 in the States. It is the family of Eclipse Me (28 wins), (Its) Bettor Me (10 wins), American Me (7 wins) and Pocket Me (13 wins).
"He's a nice colt, also not overly big, but he ticked all the boxes and vetted well."
The sale's top price was $320,000 for lot 361, a Bettor's Delight colt out of Hartofdixie, giving Winton vendors John and Katrina Price a remarkable double, having earlier sold Chicago Bull's brother.
Our runners this week:
How our trainers rate them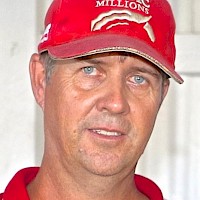 Al's comments
Wednesday night at Redcliffe
Race 5: Man Of Action
9.20pm
"I'm having a drive behind him tonight to see if I can find out why he's not going well. He's doing everything wrong - pulling hard in the warm-up and not wanting to go in the race, pacing badly and getting on himself. Normally they do that if there's something wrong so I've got to find the problem. We'll do our best tonight but I've got the acupuncture man coming tomorrow in case he has back end niggles."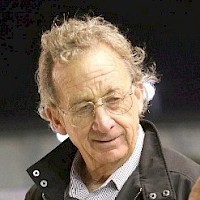 Ray's comments
Friday night at Auckland
Race 7: Copy That
8.21pm
"He's capable of anything, he's such a spectacular horse. He's a serious Grand Circuit horse, a world class horse, and if he had to go 1:50 it wouldn't worry him. He's really come on in the last 10 days and last Saturday at the workouts he grew another leg. I can't imagine anything beating him."
Race 9: Louie The Punter
9.21pm
"He trialled well last Saturday and has trained on well. If he gets a trip I'm sure he'll be right there. It's just an average field."