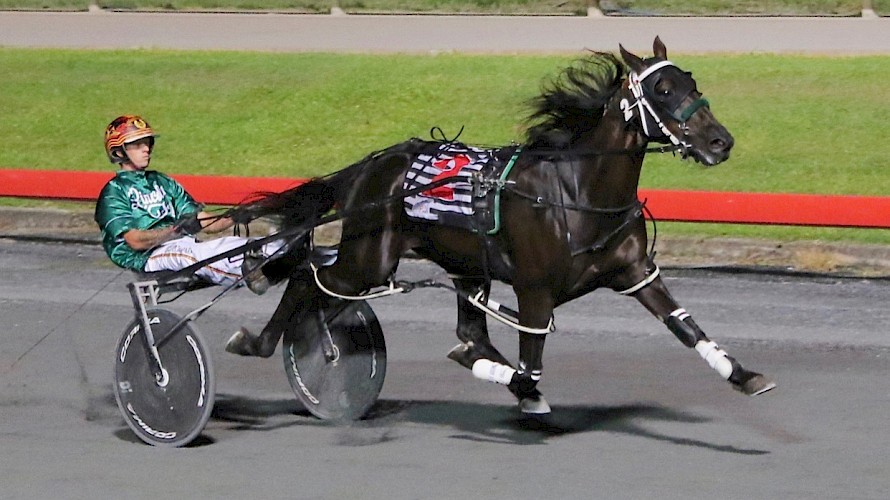 The Hustler gets back his respect with sizzling all-the-way 1:52.5 win at Albion Park
Northview Hustler ran the fastest time of his career in his sizzling all-the-way win at Albion Park tonight, a performance which trainer Al Barnes says is sure to earn back his respect.
"Everyone thought he was all done but he's actually been racing super - against far better horses," Barnes said.
Tonight, with a good front row draw which he's not had for his last four runs, the Hustler stopped the clock in 1:56.1 for the 1660 metres, a cracking mile rate of 1:52.5.
"He's probably run quicker times unplaced but that's certainly his best winning time."
Determined to take advantage of his two gate tonight, Barnes instructed his son Hayden to really wake the horse up in his preliminary.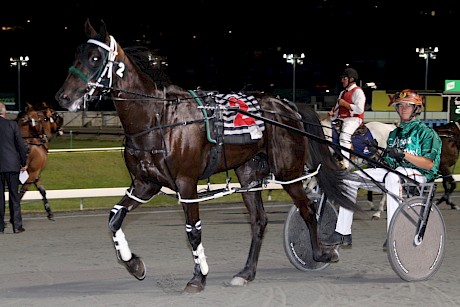 Hayden Barnes brings Northview Hustler back to scale after one of his best wins. PHOTO: Dan Costello.And he fitted a shorter cart to the Hustler to get Hayden closer to the horse to reduce the wind resistance.
"I told Hayden to be aggressive and to let him lead. And while it looked like he was nearly crossed by Secretagent Tycoon, who got half a length on him, Hayden had him covered easily, he just didn't want to go any faster."
After a slick opening quarter of 26.8, the Hustler got a breather in the second section with a 31 then, despite being held back to the field, he ripped home in 27.8 and 27.
They're similar fractions to those the Hustler has posted in his last four runs but crucially, they were from the second row and barriers six (twice) and seven.
"His form line doesn't reflect how well he's been going. I've just been waiting for all the good ones to go home.
"He'll keep earning money now and hopefully he can put some wins together."
While the Hustler won only one race in 2020, and has not won for four months, Barnes said the horse was finally sound.
"He wants to do it, and he'll keep racing. He'll start next week then have a week off when we'll do some maintenance on him.
"I'm rapt with the win tonight, especially because so much work and effort goes into him."
The Hustler, who was sixth favourite in the seven-horse Remembering What A Charmer Pace and paid $10.30 on the tote, was credited with a 4.2 metre margin over favourite Major Cam, with another 2.5 metres to Chevron's Reward.
It was the 15th win of his career and despite being seven, one of his best.

Northview Hustler has them strung out at the line, with favourite Major Cam closest.
Our runners this week:
How our trainers rate them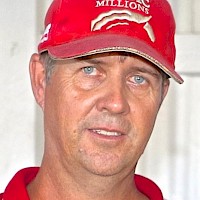 Al's comments
Tuesday at Albion Park
Race 6: Bondi Shake
7.17pm NZ time
"It's a very good race, the hardest he's tackled, and if he can run a place he'll be doing well. I'm really interested to see how he goes because he's improving all the time and hopefully he can step up again."
Race 7: Larry Lincoln
7.57pm NZ time
"Larry got away on us a bit over Christmas but we've worked him a bit stronger since. He's up to them but, from the draw, he'll get back. We'll drive him for luck. If the pace is on, he'll run on. If they walk and sprint, it will make it tough."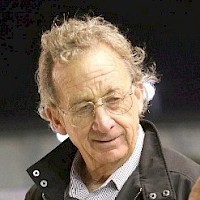 Ray's comments
Thursday night at Cambridge
Race 2: Themightyserina
5.58pm
"One the second row is probably a good draw for her. Hopefully from there she can get a good trip and run into a place."
Race 4: Brodie Lindenny
6.48pm
"If he can get away a bit quicker than last time from the pole he could finish a lot closer. He won't be setting the world on fire but he's honest enough."
Race 5: Brian Christopher
7.13pm
"He led easily enough when he drew one at Palmy so hopefully he can do that again. That suits him as he's not a sit-sprinter, he's better when he can roll along a bit."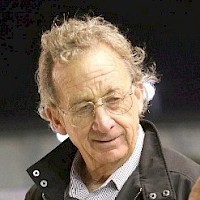 Ray's comments
Friday night at Auckland
Race 7: Argyle
9.09pm
"He looks our best early runner. He's a big, powerful boy and from the one draw looks to have the best chance of our three on Friday night."
Race 7: Sugar Apple
9.09pm
"You can't fault what he's been doing at the workouts and trials. He's a neat little horse and I'm picking he'll go a good race. Drawing wide will inconvenience him a bit. He'll go back and hopefully get home really well."
Race 7: Simply Sam
9.09pm
"He's an improving horse, I like him a lot. I think he'll be the big improver. If Argyle holds up from one, and he can sit behind him, he won't be far away."
Race 9: Major Grace
9.58pm
"Seven is a tough draw for her. If she'd drawn in closer I'd have been happier. But she's a nice filly and won't be far away."
Race 10: Captain Nemo
10.22pm
"He hasn't got the greatest record at Auckland. He tends to hit a knee going that way. He was good the other day at Cambridge. If he doesn't pummel his knees he shouldn't be too far away."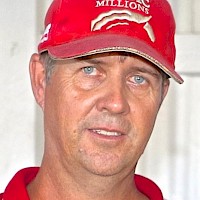 Al's comments
Friday at Albion Park
Race 3: Bondi Shake
4.03pm NZ time
"It's a nice race for him and he'll be hard to beat. He's come through Tuesday's run as good as gold. That race was brutal. He was a little weak at the finish but that's the quickest he's gone. It's not an overly strong field."
Saturday night at Albion Park
Race 3: Northview Hustler
9.35pm NZ time
"The draw's not a bad thing as he's still following speed. If he trails Watch Pulp Fiction, he wins, but it's more likely he'll be three fence, in which case he can run second. He's trained really well this week."