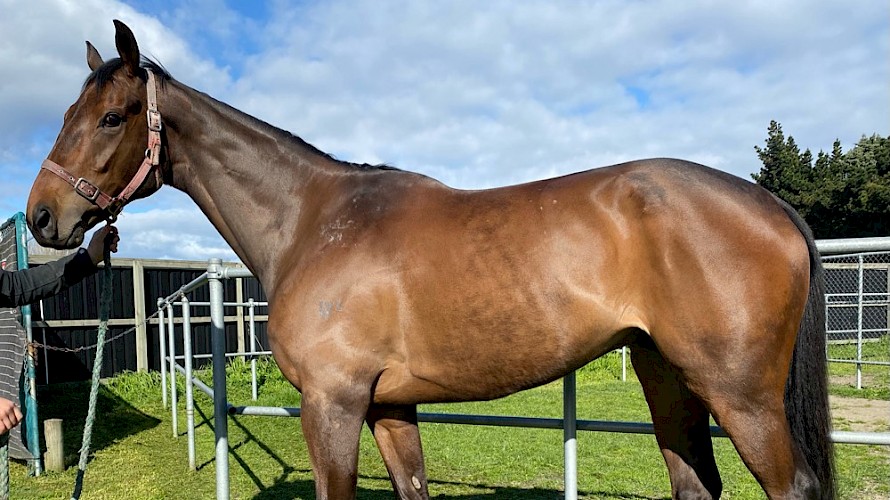 The road to the cup: 1800 metres too short but Lincoln King will be running on
Lincoln King will take his next step on a road to the New Zealand Cup when he steps out at Riccarton on Saturday.
And while the 1800 metres of the $40,000 New Zealand Cup Trial is still short of his best distance, stable foreman Rhys Mildon is tipping an improved performance from the horse.
Lincoln King, pipped in the cup last year by Dragon Storm, travelled to Christchurch last Friday all the better for his first-up run at Te Rapa when he ran last but was simply outpaced, lumping 60.5kg over 1400 metres.
"It took him a few days to get on to his feed and he hasn't done a lot since he's been here," says Mildon.
"He's done a little bit of slow work but he had a nice gallop on Thursday when Sam Wynne rode him and she was very happy with him."
Wynne will be having her first raceday mount on Lincoln King who is carrying nice condition and will appreciate the longer trip and roomy Riccarton course.
But Lincoln King has yet to win at any distance below 2000 metres and with three more races targetted to fit him for the $250,000 New Zealand Cup on November 13 all trainer Stephen Marsh is looking for is for the horse to be running on nicely at the finish.
His programme will then include:
* The $40,000 North Canterbury Cup, 2000m on October 2
* The $60,000 Spring Classic, 2000m on October 23 and
* The $75,000 Metropolitan Trophy, 2500m on November 6.
Marsh believes the series of races, all at Riccarton, will get him to the post on cup day in the best possible order.
"I thought we'd be struggling to do that in the north. We'd have been tripping here, there and everywhere and I didn't see that being the master plan.
"He's come through his first-up run very well. He looks sharp as a tack and he's coming through in the coat."
Lincoln King, who won second-up over 2000 metres at Matamata last year, faces an even line-up on Saturday and is rated equal fourth favourite at $10 behind up-and-comer Southern Ocean ($6).
The track was rated a dead 5 this afternoon and after a drying day, Mildon expects it to improve a notch which will be in Lincoln King's favour.
Lincoln King is a $6.50 fifth favourite for the cup in the early futures market behind Robusto ($4), Leaderboard ($5.50), Swords Drawn ($5.50) and Te Akau Caliburn ($5.50).
Our runners this week
Friday at Woodville
Lincoln's Kruz.
Saturday at Riccarton
Lincoln King.
Sunday at Trentham
Lincoln Raider, Lincoln Star, Platinum Spirit, Platinum Petals, Platinum Machine.