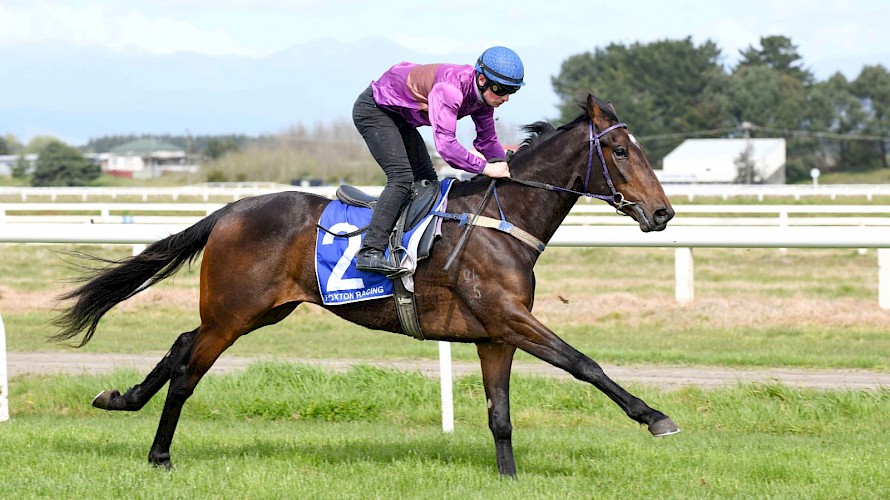 This on-pace Lincoln looks ready to go to Town at Wanganui on Friday
With his ability to run on the pace and handle heavy ground, Lincoln Town has to rate a chance of breaking out of maidens at Wanganui on Friday.
Trainer Lisa Latta has just one reservation about the son of Tavistock - just how heavy is too heavy for him.
Lincoln Town has been placed in five of his seven starts, two on heavy 10 ground and two on slow 8.
When he scored a smart win at the Waverley trials two weeks ago, the ground was officially a slow 7 but racing much better as he ran the 1000 metres in 59.67.
"I'm just not sure how heavy he likes it," says Latta. "But it's only 1200 metres on Friday and he's ready for it - he's a pretty clean winded horse."
The track was rated a heavy 11 in Wanganui this morning after showers but the forecast is clearing for Friday.
Lincoln Town hasn't raced since January 20 when he found the good 3 conditions at Otaki far too quick for him and the only other time he hasn't weighed in was in a bog at Trentham last June.
But in every start he has disputed the pace, tactics which Rosie Myers employed in his recent trial when he held off a late dash by the talented The Grinder to win by half a head.
On Friday top apprentice Kozzi Asano takes the reins, claiming 1kg down to 58.5kg.
If Lincoln Town finds Friday's ground too testing, Latta says the run will tune him up nicely for a race at Hastings on July 29.
Almo Street, the other Lincoln Farms' runner, lines up in the 10th race, a competitive affair for rating 79 horses.

Almo's last run - they hit the 800 metre peg at Otaki in January and he's still a long way behind the field after blowing the start.It will be his first start since January 6 when he had his bad boy cap on again, missing the jump by 10 lengths before turning in a massive run for sixth behind Not Santa, running the fastest last 600 metres. The recovery had caller Tony Lee in raptures: "Is that Almo Street in front of most of them? Jeepers, what a run."
Almo Street's career has been blighted by bad barrier manners and Latta was hoping he'd put that all behind him when she legged Jonathan Riddell up that day.
On Friday Leah Hemi has the mount after managing to get Almo Street away on terms in a Waverley jumpout a week ago.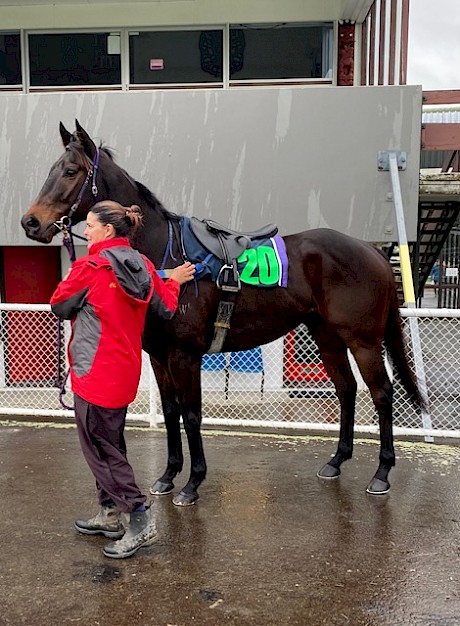 Almo Street pictured at the Otaki trials.Hemi reported the six-year-old handled the heavy ground well in the open 1200 metre heat and the horse got up to beat stablemate Rex Royale by a head in 1:17.
Before that he was beaten two heads in an Otaki trial though winner Dedoje, a serious rival on Friday, was travelling far the better.
Almo Street is unplaced in five runs on heavy ground - his two wins were in slow 8 and slow 9 ground.
"Sometimes he takes a run to reach his best. But he's a funny horse. He looks well and he's working well. But you just can't trust him."
The fact he hasn't won a race for two years is testimony to that.
Our runners this week:
How our trainer rates them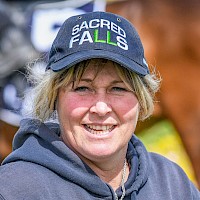 Lisa's comments
Saturday at Hawera
Race 7: Lincoln Dreamer
1.58pm
(Scratched)
"He has drawn 10 and because he is on the ballot I haven't got a rider for him yet. He is looking great and has continued to work well. I won't make a decision on whether to start him until race morning though as he needs a track better than the heavy 11s that he has been running on. The track at Hawera was a dead 5 this morning but there is rain forecast so I expect it will come back to the slow range. I will not run him if the track ends up any worse."
Race 10/11: Almo Street
3.43pm/4.23pm
(Scratched)
"They split the rating 65 1600 with so many nominations. He has made the field in race 10, the consolation, and is second ballot in race 11. If he makes the field in race 11 he must run there. Rain is forecast and he will not line up if the track is heavy. His work has been very good and he has taken fitness from his last runs."