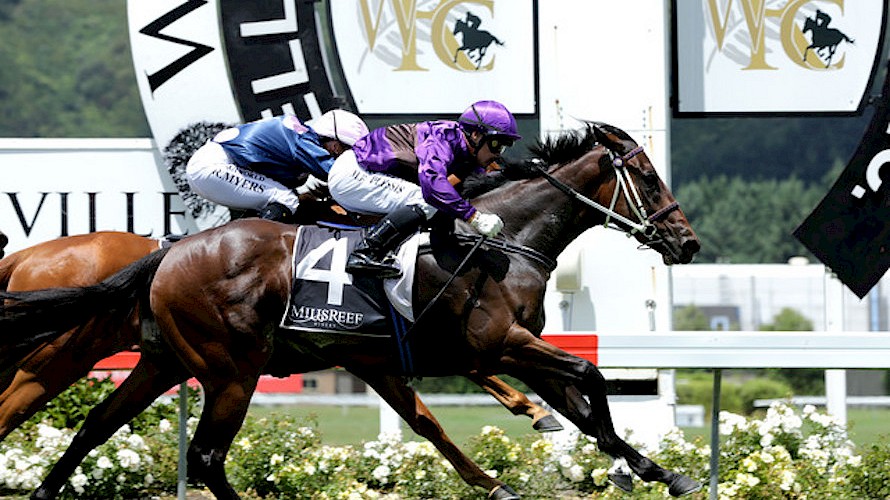 Tongues wagging over chances of Platinum Mam'selle on Saturday
Trainer Lisa Latta is hoping the addition of a tongue tie will turn Platinum Mam'selle from a placegetter into a winner at Stratford on Saturday.
Latta scratched Platinum Mam'selle from Awapuni on Boxing Day knowing she would simply not handle the heavy conditions but, with a good forecast over the next two days, the capable mare looks certain to get favourable footing this time.
Latta is pleased with the way Platinum Mam'selle came through her last run at Awapuni on December 15, when third in a strong field, only a head and a long neck from winner All In Mana.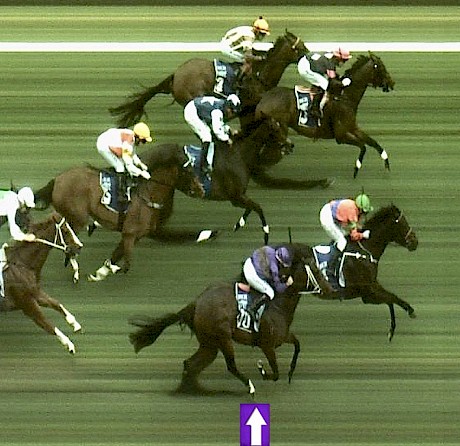 Platinum Mam'selle, arrowed, is only a head and a long neck from winner All In Mana at her last start.The mare was still running last 200 metres from home but sprouted wings for rider Robbie Hannam, clocked to run easily the fastest last 600 metres in 34.59.
Latta says the Australian-bred filly will be ridden cold again, so it is neither here nor there that she has drawn 10, one from the outside.
"But I have added a tongue tie because Robbie said she was holding her breath a bit.''
Platinum Mam'selle should be nearing her peak in her third run back this campaign and would boast a more attractive formline but for contesting six Group races on the trot earlier this year. None of her rivals in the fifth race on Saturday can claim that experience.
"I expect her to be right in this."
Lincoln light
News in brief
GREEN FIBRILLATES: Lincoln Green had an atrial fibrillation at Otaki on Thursday and will need a vet clearance before racing again. The horse raced keenly early but gave ground quickly near the 600 metre mark and rider Robbie Hannam did not persevere with him in the run home when he suspected there was something amiss.