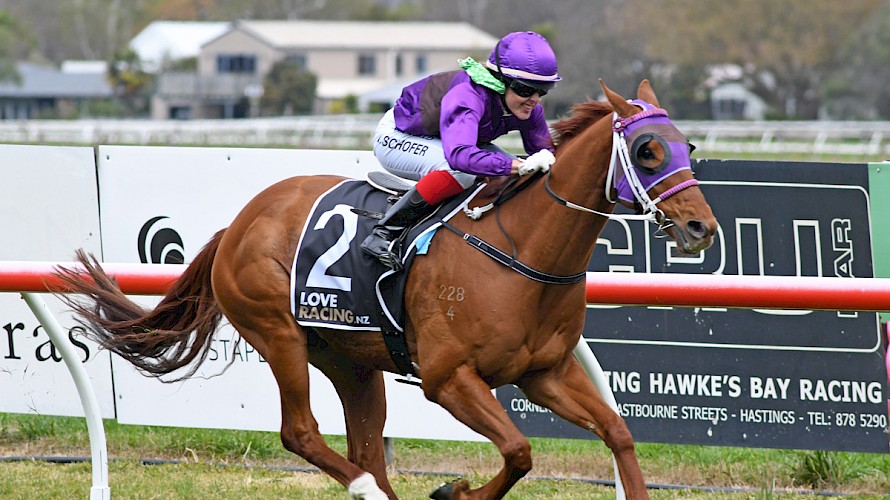 Tougher for upsetter Lincoln Hills on Saturday but he has that ace up his sleeve again
Trainer Lisa Latta believes Lincoln Hills won't be disgraced at Hastings on Saturday even though he jumps into open class and is likely to strike a track a little too firm for him.
Latta has made the rare call to line the horse up only two weeks after his upset fresh-up win on the course.
"I usually wouldn't back him up this quickly but he has come through his first-up run really well - he worked great when galloping over 1000 metres in company on the plough on Wednesday morning and I couldn't be happier with him."
Latta says while only a rating 78 horse, taking on much better performed types rated up to 94, the one draw will again be a huge help to him.
When resuming on September 19, talented apprentice Hazel Schofer was able to secure the perfect run for the horse from the inside draw, holding him up for his potent late dash to the line.
"Unfortunately Hazel can't ride at 54kg so Leah Hemi is on but hopefully she can get a similar run to last time."
Helping Lincoln Hills will be his weight relief, down from 57.5kg last time to 54kg on Saturday.
But with fine weather forecast in the Bay it's very likely the track could end up a good 3, conditions which have proved too fast for him in eight previous attempts.
The track was rated a good 3 on Wednesday morning but after 12mm of irrigation overnight, it was back to a dead 5 this morning.
Just how soon the ground improves to a good 3 on raceday will be critical for Lincoln Hills. He is again in the fourth race of the day but whether or not he gets the dead4 track that helped him last time is debatable.
Still, Lincoln Hills has shown he can run the times to be competitive with the best.
When he scored over 1300 metres two weeks ago he reeled off his last 600 in 34.97, 400 in 22.45 and 200 in 11.56, all three sectionals faster than Callsign Mav clocked when winning the 1400 metre Tarzino Trophy later in the day.
Lincoln Hills ($8.50) is rated only the sixth favourite on Saturday behind speedy recent trial winner Swisswatch ($3.30), Motivation ($5.50), who was very unlucky when jostled and held up until very late behind Lincoln Hills last start, and other recent trial winners Blue On Black ($5.50) and Go Nicholas ($6.50) and Tavis Court ($7.50).
Expect Lincoln Farms' only other runner at Hastings, Kamanda Lincoln, to be run off his feet in the 10th race.
A handy stayer, he resumes over only 1600 metres after three trials.
Latta, who is using the race as a sharpener for a 2200 metre event at Hastings in two weeks, reports the horse is looking good.
"We've been mixing his work with swimming and jumping and he enjoys the change. His summer coat is coming through and he is very well in himself.
"Hopefully Ryan (Elliot) can take advantage of his good five draw and be forward of midfield."
Our runners this week:
How our trainers rate them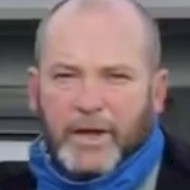 Peter's comments
Wednesday at Geelong
Race 7: Platinum Invador
6pm NZ time
"I can't fault the horse, he's in fantastic order, dead-set bucking his brands off. But we're going to need luck. Of concern is where the tempo is going to come from and if it's going to allow the backmarkers to get into it."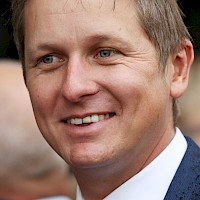 Stephen's comments
Saturday at Te Rapa
Race 4: Lincoln King
2.20pm
"He's going great guns. I've been very happy with him since his win at Matamata and he should go extremely well. I can't see why he couldn't win again."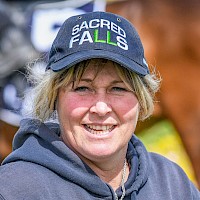 Lisa's comments
Sunday at Trentham
Race 3: Princess Amelie
1.16pm
"Samantha Wynne will ride her from a lovely draw of two. There are a couple of smart sprinters in here in Deerfield and Mascarpone but the track should get back to dead and be perfect for her. She galloped very well on the plough this morning. Safely through this race I will look at the Stewards for her next run."
Race 4: Lincolns Gal
1.50pm
"Her last trial was disappointing but at least from a nice draw of two she will have every chance to step up and race well. Her work has been good but she has never been a great track worker so it's hard to read too much into it. Her summer coat is through and, with two trials under her belt, she will have no excuses."
Race 6: Kamanda Lincoln
3.05pm
"He has an awkward draw of 11 but I'm not too concerned as he got back at Hastings last week and really finished it off well. The track condition should be ideal for him and he has come through his run last week very well. This race fits in well before heading down south for his next two starts over cup week."
Race 7: Lincoln Hills
3.44pm
"Barrier 12 is going to be a bit tricky but we have in-form Danielle Johnson on and I'm sure she will try and get cover somewhere. The field looks even and he certainly looks a good chance on paper, given he is going to get a nice track with the fire just out of it. His work has been great and with luck in the running he should be hard to beat."
Race 9: Lincoln Fury
4.49pm
"Some of his fresh-up runs have been his best and he has had three jumpout/trials to get him ready to go 1600 metres first-up. He has worked well and his coat is bright so I am expecting a good run given he is going to get the fire out of the track and he has form at Trentham. Jonathan Riddell rides.