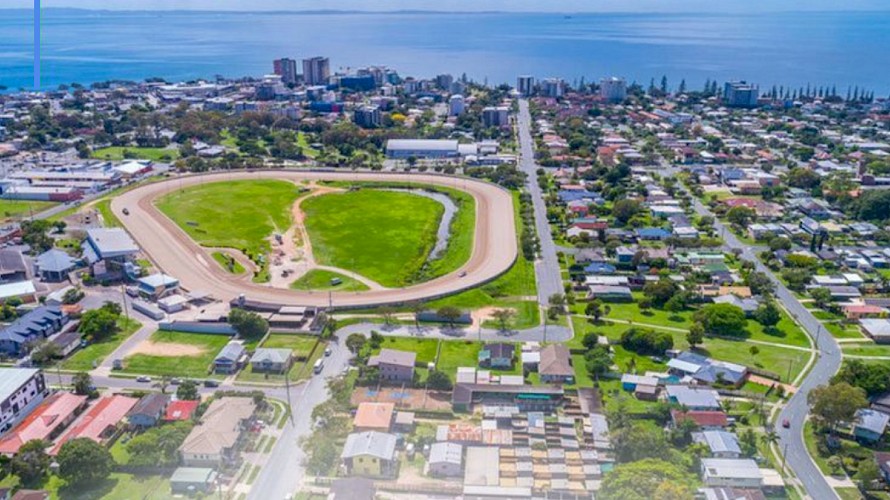 Tricky Redcliffe triangle may not be enough to stop Lincoln's Girl and Vasari on Friday night
In-form pacers Lincoln's Girl and Vasari tackle the tricky Redcliffe circuit on Friday night, with trainer Al Barnes reasonably confident both will handle it well.
The track, 30 minutes from downtown Brisbane, is an unusual 833 metre triangle, with a short 170 metre home straight, a turning setup which doesn't suit some horses.
But if history is anything to go by Lincoln's Girl, drawn the pole, should be right in the hunt, while Vasari, drawn the outside of the second line, will have to work overtime to win.
In the last 12 months 19% of races have been won by the pole runner, while only 11% have scored from wide on the second line.
Inside barrier draws have a big advantage at Redcliffe.Lincoln's Girl, impressive winner of her last two starts over 1660 metres at Albion Park, steps up to the longer trip of 2040 metres as Barnes tests her ability to run the upcoming Oaks distances.
"She'll get 2000 metres round there no trouble, it's more a question of how she handles the track. She's not a bad pacer so I don't expect too much of a problem.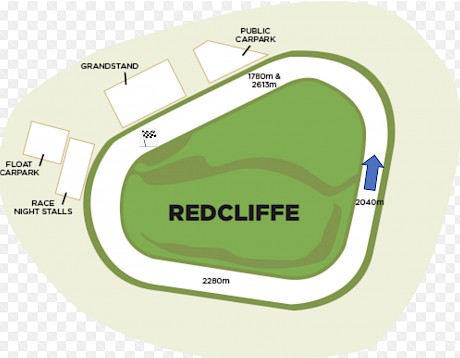 "But from the 2040 metre start it's only 50 metres to the first turn and that can be hairy at pace.
"She's not brilliant out of the arm - you've got to keep her balanced - so I would rather have drawn the middle from where she could balance up and go forward at her leisure. From one you've got to hold them out.
"The two horse, Weasel, gets out OK so it could be a little tricky.''
Barnes is delighted with the way Lincoln's Girl has come through her last two wins which she has cut out in excellent mile rates of 1:54.2 and 1:53.3.
Vasari has been going even faster, clocking a sensational all-the-way 1:52 and a smidgeon over 1:51.5 when second last time.
"I wasn't disappointed at all in his last start. He just couldn't muster fast enough from one out of the gate and had to work very hard to get round to the lead.
"He doesn't possess brilliant gate speed and that will cost him races.
"But it's a bit of a drop in grade at Redcliffe and he's the best horse in the race. He'll be competitive and should run top three.''
Barnes is confident Vasari will pace around Redcliffe with no dramas.
"The four horse, Sache Girl, gets out OK and Hayden might be able to follow her out.
"He's got respect now and if he comes charging they'll let him go. He's a big, free-running horse who's happiest when let slide.''

Vasari races at 6.50pm NZ time on Friday.

Lincoln's Girl races at 9.50pm NZ time on Friday.
Our runners this week:
How our trainers rate them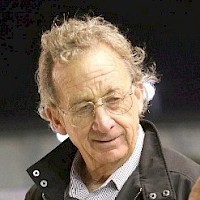 Ray's comments
Friday night at Auckland
Race 1: The Empress
"She's very capable of winning but you couldn't label her. But she'd have to be very unlucky not to get some of it."
Race 3: Lindi Lincoln
"She went quite nicely at the workouts last Saturday but she'll probably need a race to tighten her up. It's not a great field but the draw (outside front row) isn't ideal."
Race 5: Line Up
"I'm confident Line Up can beat Henry Hu who puts in some terrible steps around the corners. He'd have to do plenty wrong to get beaten."
Race 5: Bettor My Dreamz
"He's back in the right grade and will be right there with a trip, but he'll need a perfect trip to have any chance of beating Line Up."
Race 7: Copy That
"He's the best horse in the field without a doubt - it just depends on what passage he gets from that draw, but if he gets a good trip I can't see anything beating him."
Race 9: Double Or Nothing
"I think he'll run just as well as usual. The draw's not great but he doesn't have to lead to go well - he can go back if David wants to."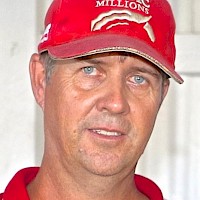 Al's comments
Saturday night at Albion Park
Race 5: Northview Hustler
10.08pm NZ time
"I'll go back and save him for one sprint from the 300. It's hard to predict where he'll finish driving like that but the field is a bit weaker than last time with Watch Pulp Fiction not in and the step-up to 2138 metres will definitely favour us."