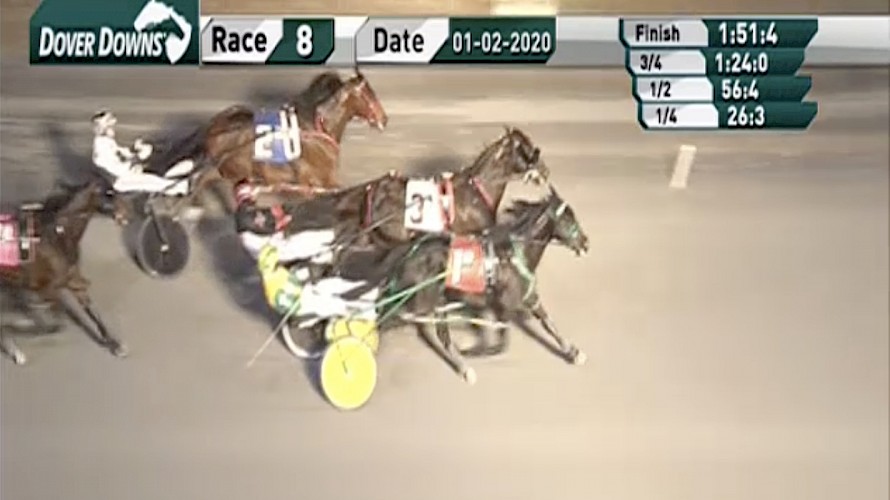 Trojan Banner opens 2020 in style at Dover Downs as Dexter closes 2019 an award winner
Former Lincoln Farms pacer Trojan Banner has won his second race in the United States, pacing 1:51.8 at Dover Downs in Delaware.
Trojan Banner, who raced three times late last year for a win and a second (in 1:50), opened the New Year on January 2 with a comfortable win in the hands of champion driver Tim Tetrick.
Trojan Banner, who started at the restrictive odds of 2-5 - which equates to New Zealand's $1.40 - wasn't rushed out from the pole position, settling fifth in Indian file.
Tetrick moved up to enjoy the one-one position soon after the bell and when he cruised round three wide turning for home he looked to have the race in safe keeping.
And while Romantic Interest (14-1) held him to a head margin, Trojan Banner was travelling easily at the line, posting sectionals of 26.6, 30.2, 27.2 and 27.8.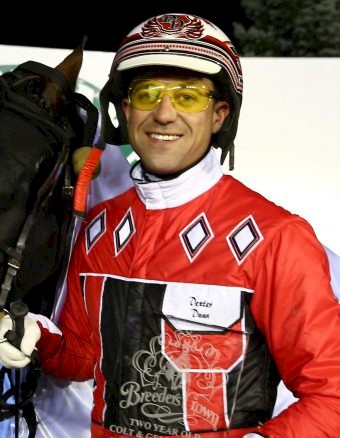 Dexter Dunn will receive his driver of the year award in February.The win took Trojan Banner's US earnings to US$19,650 for owners Richard Poillucci and Jo Ann Looney-King, who bought the horse from Lincoln Farms soon after he had won seven races straight for Queensland trainer Al Barnes.
The win continued the unstoppable march of Tetrick who was the leading money driver in the United States for 2019 with US$15.6 million, ahead of Yannick Gingras on US$13.4 million.
But more notable was the feat of New Zealand's Dexter Dunn to finish third, with US$12.07 million, earning him the award of driver of the year by the US Harness Writers' Association in his first full season.
Dunn, who drove in 2696 races and won 460 of them, will receive his award at the annual Dan Patch Awards Banquet, honouring the champions of 2019, in Florida on February 23.
All three of the top drivers were associated with Dan Patch winners, Dunn the regular pilot of top three-year-old male pacer Bettor's Wish, who notched 13 wins and six seconds from his 19 starts.
Tetrick drove the champion older female pacer Shartin and top two-year-old Captaintreacherous filly Lyons Sentinel while Gingras enjoyed success with top two-year-old Bettor's Delight colt Tall Dark Stranger, three-year-old Sweet Lou filly Warrawee Ubeaut and older female trotter Atlanta.
Our runners this week
Wednesday night at Auckland
Franco Nandor, Captain Nemo, Tommy Lincoln, Man Of Action, American Dealer, Copy That.