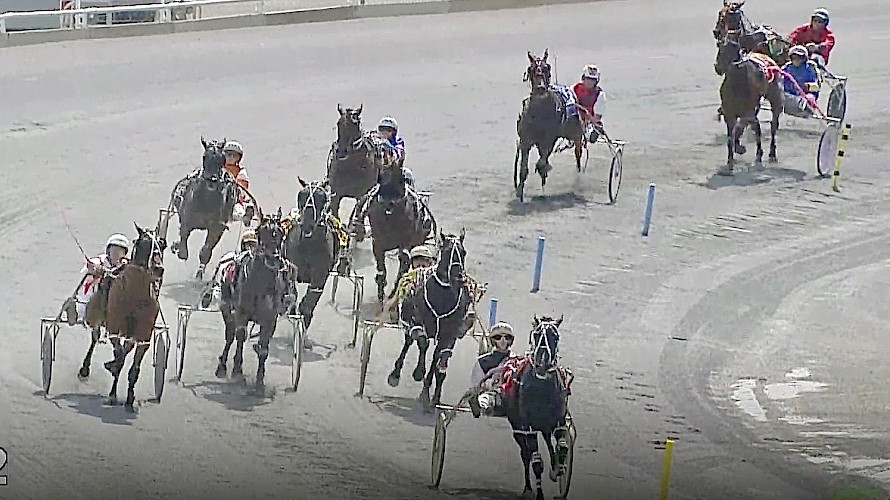 Trojan Banner poised to add to picket fence form line on Friday
From the ace draw, Trojan Banner will touch a very short price on Friday to make it a hat-trick of wins at Albion Park in Brisbane.
But, ironically, the draw is the only thing stopping trainer Al Barnes from declaring him past the post.
When Barnes saw the mediocre line-up against Trojan Banner on Friday he knew he'd made the right decision to scratch the horse from Tuesday even though the mobile gate issue had been resolved in time.
That's because there's nothing in Friday's field capable of beating the Lincoln Farms' pacer - providing he begins swiftly.
"There are a couple in there who could try to test him early and there's a little chance he could be crossed,'' says Barnes. "The two horse (Torque Feel Good) likes to lead.
"I know in New Zealand he wasn't the cleanest out of the gate, he got a bit rough, but he seems to be pacing better here and he should have enough speed to hold them.''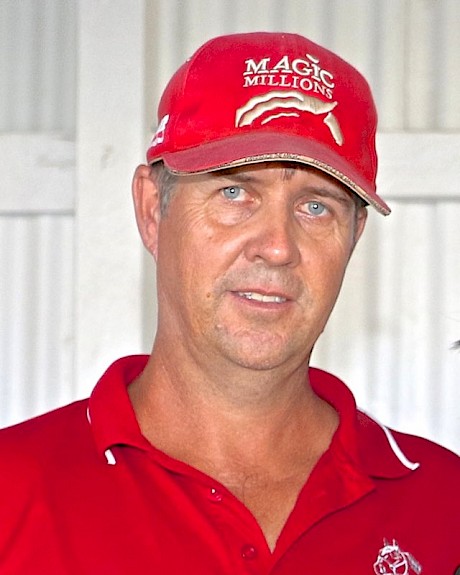 Al Barnes … Trojan Banner will have an easy passage through the grades.Barnes says the horse will be a little fresh after missing Tuesday's run.
"That won't hurt him but I believe he's better racing consistently every week.''
Barnes was able to scratch Trojan Banner from Tuesday's meeting at Albion Park without penalty because it was not known whether the mobile would be passed fit to use in time.
Mobile starts in the state were suspended after a bad accident at Redcliffe when four members of the Whittaker family, watching in a spectators' area, were hurt after being struck by the arms of the gate which failed to retract.
As it turned out the mobile was used on Tuesday and the winner of the race Trojan Banner was to have contested, Smart As Camm Be, clocked a slick 2:34 for the 2138 metres.
It was the filly's ninth win from only 11 starts but Barnes is adamant Trojan Banner can run the sectionals she clocked - a 1:55.9 mile rate and closing half of 56.5.
But having to sit outside the filly, or coming from the back, would have been much harder.
Barnes says he's quite happy to postpone meeting Smart As Camm Be, and a few other higher rated three-year-olds, until Trojan Banner has progressed further through the grades.
"With his speed and stamina, he'll have an easy passage through.''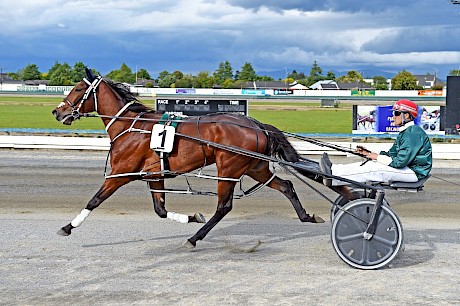 Lincoln's Girl … kicking off on Friday but will need the run. PHOTO: Royden Williams.Barnes will give Lincoln Farms' other import Lincoln's Girl her first race on Friday's card, where she has drawn three in the third race over 1660 metres.
"I'm going into it a bit blind without a trial and, while she'll need the run, and it's not a bad field, she'll be competitive.
"She's an each way chance and won't be far away.''
Lincoln's Girl won two of her nine starts in New Zealand, including a 1:56.7 mile at Alexandra Park, but spoiled her chances repeatedly by over-racing.
Barnes labels former Lincoln Farms' pacer Lincoln Road a winner in the first race on Saturday night at 8.14pm NZ time.
"Freshened up, drawn four over a mile, they won't beat him.''
Lincoln Road has won seven races for Barnes since being bought last September.

Trojan Banner races at 3.42pm NZ time.

Lincoln's Girl runs at 4.52pm NZ time.
Our runners this week:
How our trainers rate them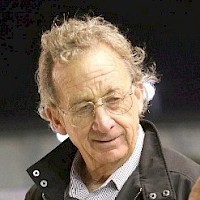 Ray's comments
Friday night at Cambridge
Race 6: Tommy Lincoln
7.51pm
"We're not holding our breath that's for sure. It's hard to predict what sort of trip he'll get from four the second row but he certainly won't be leading like last time and we'll be looking for a lot of luck."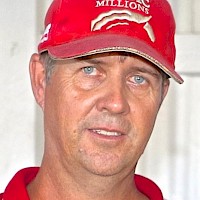 Al's comments
Friday night at Albion Park
Race 1: Double Or Nothing
9.19pm NZ time
"There'll be no lead for him with Nathan Dawson driving but we'll go forward anyway and park out. It's not worth taking a sit with him, he's not the greatest from behind. But he should earn another cheque."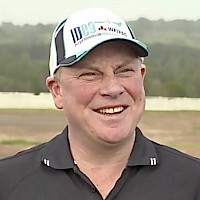 Ants' comments
Saturday night at Menangle
Race 6: Make Way
10.50pm NZ time
"It's going to be very hard for him from seven on the gate. I'll have to drive him cold, keep out of the early battles, and you never know … But whatever happens it's a big thrill for Sonya and the owners of Make Way to even make the field."