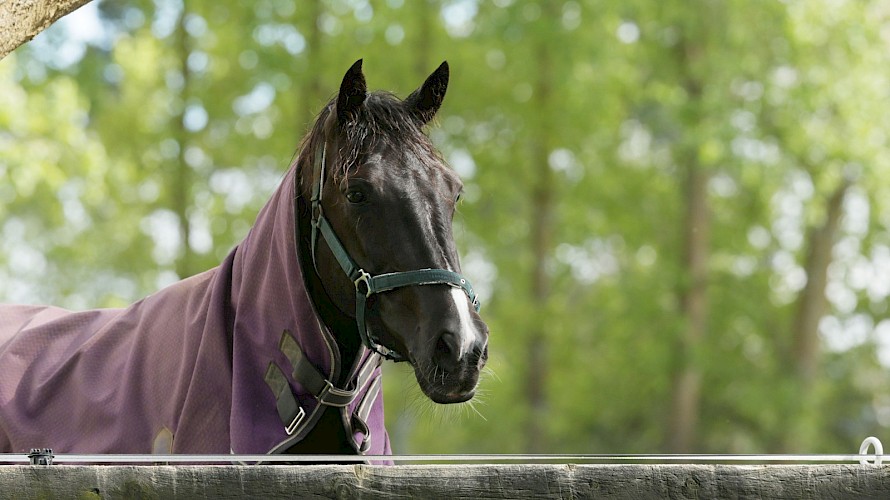 Trojan Banner to light up centenary night for Lincoln Farms
He hasn't won a race for eight months but Trojan Banner gets his chance to return to the winners' circle at Cambridge on Friday night.
All four of Lincoln Farms' runners can get some of the money at Cambridge's special centenary meeting but it's the lower class of horses Trojan Banner faces in the fifth race that sets him apart as the best winning chance.
In the 13 starts since he won a race the Bettor's Delight colt has been racing much tougher opposition at Auckland - three starts back he ran in the Alabar Classic behind Ultimate Sniper, Jesse Duke and Another Masterpiece, clocking 2:42 for the mobile 2200 metres.
On Friday night he gets to compete in a rating 51-54 event which should be run at a more sedate tempo and even from a sticky six on the gate, driver David Butcher only needs to find some cover to be the one to beat.
Trojan Banner's last win was at Cambridge in a lead-up race to the Harness Jewels so he is familiar with the left-handed course.
"Left-handed won't worry him,'' says trainer Ray Green.
"If he gets any sort of a trip he'll be hard to beat. On paper he looks to stand over this lot but I thought he should have won another one by now. He doesn't seem to be able to run on as well as he should.
"But it's tough racing at Auckland and he hasn't gone badly in his last couple.''
Last time, on New Year's Eve, Trojan Banner finished sixth, 5.7 lengths from winner Blazen River, but was buried four and five deep from his inside second row draw and had to come wide on the home turn when mounting his run.
And before that, again from the second row, he lost a good early possie when he paced roughly then was pushed down to the markers, again ending up buried back in the field. Despite that he came with a resolute finish to run winner Sezana to 1.6 lengths.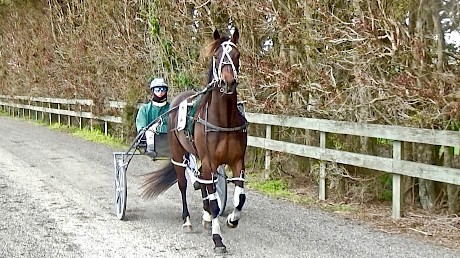 Phil Bromac … tough run on debut and drawn the front line on Friday night.Phil Bromac, a surprisingly well backed favourite on debut last week, backs up in the second race, this time from a front row draw.
But driver David Butcher will be reluctant to push him out too hard, given how rocky he was early last time.
Phil Bromac was getting a good run through from the second row when he paced roughly and ended up buried on the markers.
"He's a foul gaited little horse who's not an easy drive and that was the first time David had driven him.
"It was all a bit daunting for the horse, I think, a big number of horses, being on the second line, but hopefully he'll get a little better as time goes on.''
What Phil Bromac did do last week, says Green, is show that he's a racehorse, sitting parked three wide without cover for the last 1200 metres and still finishing on hard at the line into third.
"I thought he went quite well considering and this field is no harder and he has a better draw. He's a chance.''
Tougher field for Zealand Star
Last week's decisive Cambridge winner Zealand Star returns in the sixth race and again starts from the unruly spot.
But he faces a much stronger field this time including Bettorstartdreaming, who was only two lengths behind Make Way in the Sales Series Final last week, Baquero and Rain Man.
"It does look like a hard race for him to win, with some tidy horses in there, but I'll be happy if he gets a cheque.
"Last week's run was a big improvement on how he's been going and I put that down partly to the vet work we did on him.''
Green had Zealand Star's hocks injected and says it seems to have transformed him into a horse who now wants to run.
Green also had the horse geared up better with an undercheck to stop him from getting his head up at the start and becoming unbalanced.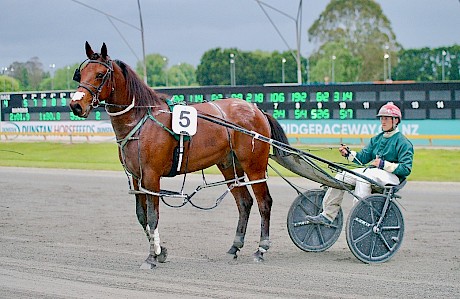 Mathew James … good looking customer who resumes in the ninth race. PHOTO: FokusPhotography.Mathew James is the interesting runner in the ninth race, returning after a stone bruise sidelined him in November after his debut win on the course.
Mathew James enjoyed a perfect trip that night, spearing to the lead from five before taking a trail for the last 1400 metres and gunning down the leader right on the post to win by a nose.
For a horse who had not shown much at home it was a surprise start but one typical of the progeny of Bettor's Delight who seem to find extra lengths on racenight.
Green says Mathew James, already a fine looking individual, has done well during the break and trialled strongly last Saturday - "Zac was very happy with him.''
Mathew James led all the way in the 2050 more workout and was holding race rival Madame Connoistre well at the line, Butcher with whip held high but not used.
"He has very good gate speed and should lead easily from one. If he's not pressured too hard in front he's capable of winning. He tries hard and is game enough.''
The horse has tougher opposition this time than on debut, however, with in-form rivals Dina Brown, Double Rocket and Rock N Shard just three to contend with.