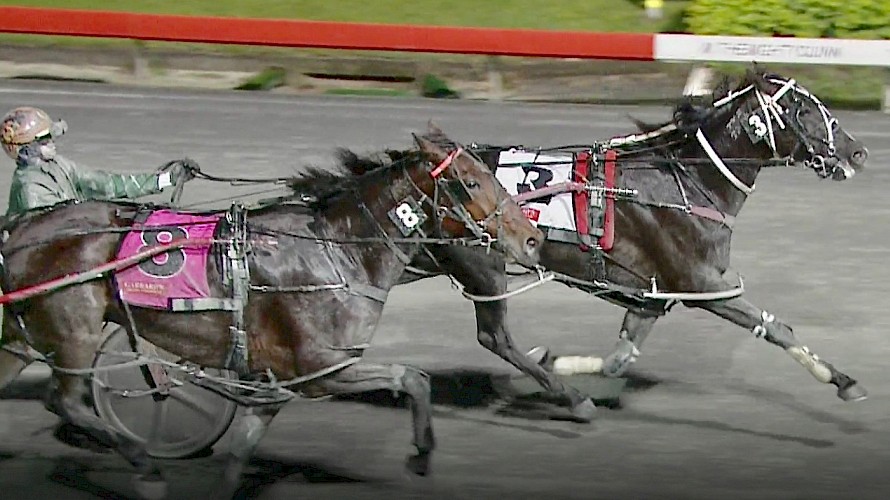 Trojan makes it seven from seven but Al says don't expect too much now - just enjoy it
Even though Lincoln Farms' little warrior Trojan Banner made it seven wins straight in Brisbane last night, trainer Al Barnes is realistic about the task he faces in the upcoming grand final.
Driven perfectly by Barnes' son Hayden, the speedy black was parked early before enjoying the one-one trail and easily sprinting to the lead round the home turn. (NB: Video has no sound)
But watching his winning margin cut back to a metre at the line by the late charging second favourite Air Time, hit home to the trainer that if Trojan Banner is to be competitive in next week's South East Derby and the following week's Queensland Derby he's going to have to adopt chasing tactics.
And half an hour later his suspicions were confirmed when the All Stars' unbeaten three-year-old Self Assured dealt out a hiding to his older rivals in the Group III J C McMullen, downing the battle hardened Alta Orlando by nearly three metres.
Barnes had been pretty happy with Trojan's sectional times for his 2138 metres, when he clocked a mile rate of 1:55.8, home in 56.6 and 28.5.
But seeing Self Assured record 1:54.5 and shrug off the slushy conditions with a 55 last half and 27.7 quarter put things into perspective.
"We may not beat Purdon's ones (Self Assured and Jesse Duke) but Trojan and Make Way will both do a good job for Lincoln Farms.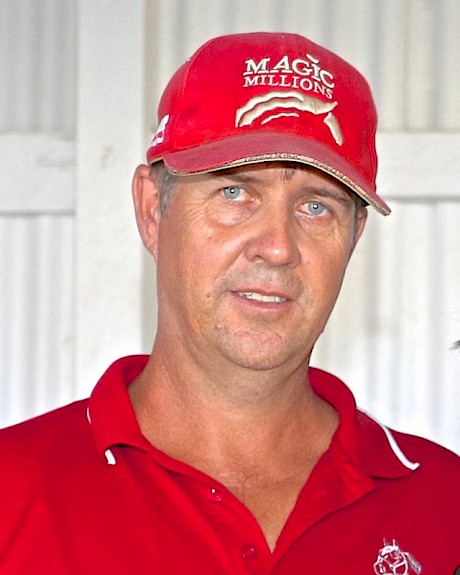 Al Barnes … we just have to enjoy having the horse in the big races."Anthony and Sonya have Make Way going great but with Trojan I think we might have to come from behind. He drove really well last night but even with the pull down blinds on Hayden said he did pull up a little bit in the straight.
"He's better chasing than being in front and he hasn't got enough gate speed to lead anyway. We're going to have to chase to be competitive.
"I jut hope the favourite doesn't get his own way in front and dawdle.''
Barnes says he's so proud of all the horses he's been entrusted with by Lincoln Farms but none more so than Trojan Banner.
"When they sent him over no-one expected him to win seven from seven. He's done a great job and he'll be going into the big ones in great order.
"But I think for the next two weeks we just have to enjoy having the horse in the big races and lower our expectations a bit.
"But he'll keep toughing it out and won't shirk the task."
Our runners this week
Friday night at Auckland
Sunday at Menangle
Make Way.