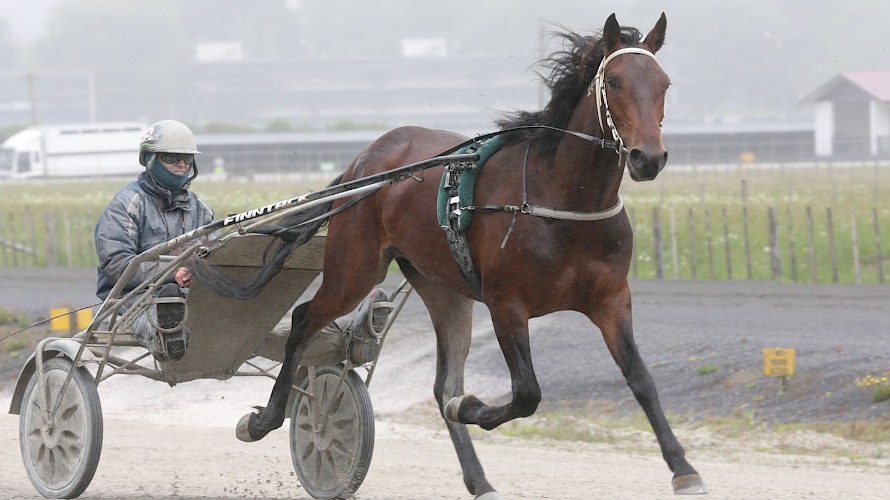 Two recent workout wins show Whiz On Bye much better than his inglorious debut
Whiz On Bye hardly knew where to put his feet on debut at Alexandra Park last month, beating only a couple home and finishing 25 lengths from the winner.
But Lincoln Farms' trainer Ray Green reckons it's best to simply put the line through that run when assessing his chances at Cambridge on Christmas Eve.
"He's a work in progress but from his good barrier draw (three) he looks the best of our four chances," says Green.
"He's a typical American Ideal - they take a few starts to find their feet - and he's getting better and better."
Green says the two-year-old colt has been training and trialling much better since his inglorious debut, when he worked hard to find the death seat then paced very roughly at various intervals, losing contact with the pack.
Whiz On Bye has won both his workouts in the interim, posting a useful mile rate of 2:03 in the latest on December 11 when he led throughout for Andrew Drake to beat Tuscon Tiger and American Legacy.
"He's a chance if he races up to that form," Green said.
Whiz On Bye, who will be driven by Zachary Butcher on Friday, has the bloodlines to eventually make an impact being out of the family of dual New Zealand Cup winner Il Vicolo.
His dam Vivacious Madonna is a half sister to Stunin Cullen (19 wins), Coburg (10 wins) and Temepara Cullen (5 wins).
Green is looking for an improved showing from Nirvana Franco (race two) whom he admits has been disappointing.
Ruunner-up on debut at Cambridge in August she has hasn't had the best of luck in three subsequent starts.
"But she still hasn't lived up to her earlier promise. She hasn't shown us yet what she feels like in training."
Nirvana Franco got herself into a hopeless position early last start at Auckland after pacing roughly and breaking briefly on the first bend.
She was doing her best work late for fifth, pacing the fastest last quarter in the race, albeit only 31.3.
The opposition is easier on Friday but she will still need luck from six on the gate.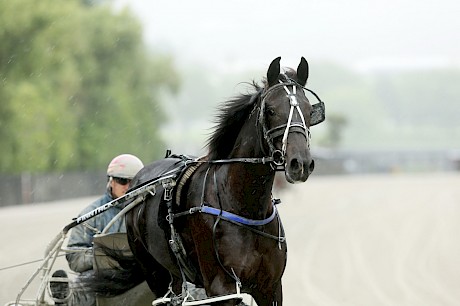 Bet On The Tiger has his first try left-handed on Friday. PHOTO: Trish Dunell.Bet On The Tiger has fared even worse in the barrier draw for race six, on the outside of the front line.
"It won't be easy from out there but he's been training and trialling very well left-handed.
"He'll go an honest race."
From five, Green is hoping Louie The Punter can cross and make the front in the 11th race.
"If he made the front he'd be a chance. He tends to pull a bit hard when he doesn't and he's not a nice horse to drive when he's parked.
"He'll need a bit of luck against Cran Dalgety's two-year-old Casino Action."
Our runners this week:
How our trainers rate them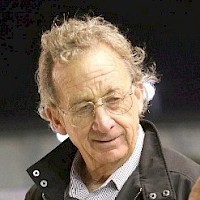 Ray's comments
Thursday night at Cambridge
Race 2: Whiz On Bye
6.16pm
"The object last week was to get him round doing things properly and he didn't put a foot wrong. But I think he needs to be nursed round a couple more times and he can do that from the inside of the second row."
Race 2: Major Grace
6.16pm
"She'll win one somewhere when things fall into place for her but she'll need a lot of luck this week from the second row draw."
Race 4: Arden's Illusion
7.06pm
Update: Scratched
"He'll need the race on debut. He's a little tradesman but he's shown at the workouts and trials that he's no superstar."
Race 4: Bet On The Tiger
7.06pm
"He's been good in his last three or four starts and he'll get another cheque here because he tries like hell. He's a big horse who keeps getting better and he's our best chance on the night."
Race 7: Louie The Punter
8.21pm
"If he can take advantage of the inside draw and hold up in front he'll be the one to beat. He likes to be in front, not at the back like he's been in his last two starts from bad draws. He's never gone a bad race."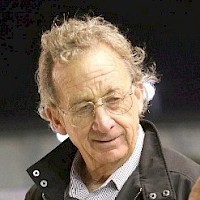 Ray's comments
Friday night at Auckland
Race 5: Nirvana Franco
8.03pm
"She's not going bad races but is better than she's been showing. She's still very green and big and dumb. Barrier three will help on Friday and she should be right in it."
Race 7: Lincoln River
8.54pm
"He's a nice little colt and is as good as any of mine. He's out of that good mare Ideal Belle and being a Bettors (Delight) should go further on raceday. He should get a nice run from the good draw."
Race 7: Frankie Major
8.54pm
"He's a good pacer and has always shown us he has speed but it's hard to work out where he stands until he fronts up to the other horses on racenight. You'd expect he'll get every chance from three on the gate."
Race 7: Beaudiene Rocknroll
8.54pm
"He's a lovely colt and, while he can get a little hot sometimes, he has good manners. The mare's left a lot of good ones. He's right up there with the best of mine but I wouldn't like to single out who's best yet."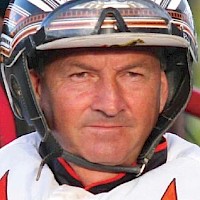 Mark Dux's comments
Saturday night at Albion Park
Race 4: Tommy Lincoln
10.10pm NZ time
Update: Scratched
"We'll cross the one, be in front, then I'll play it by ear. I'll see how he's travelling and how much pressure they put on us. Those other two - L L Cool J and Governor Jujon - have race fitness on us but Tommy's no slouch and is a place chance for sure. He's done enough in preparation for this to race well."