Two stone lighter and Sir Tiger looks ready to roar after smart trial run
A new look Sir Tiger showed he might now be ready to fight like a tiger when he ran a smart trial at Albion Park this evening.
Having his first serious hitout since being gelded last month, Sir Tiger finished just a head behind three-year-old Alta Christiano colt Will The Wizard in a 1660 metre heat, cut out in a mile rate of 1:58.4.
And, best of all, despite being well short of fitness, Sir Tiger showed in running home in 56.8 and 27.8, that he might now be better equipped to put together some much more genuine performances on the racetrack.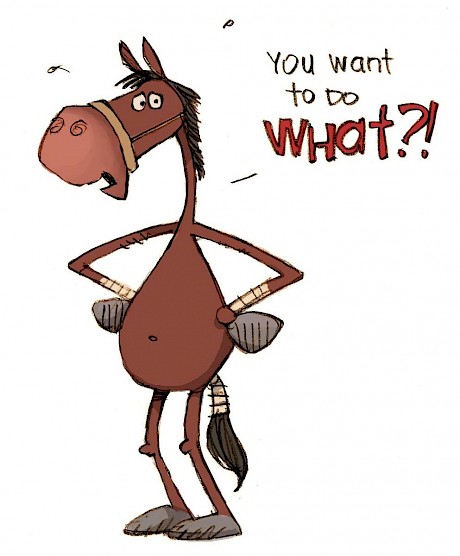 Sir Tiger has been on the easy list since being gelded.Trainer All Barnes is adamant that Sir Tiger's coltish behaviour had been holding him back. Despite winning on debut in Queensland in September, his next three starts didn't reflect his real ability.
"I'm sure it was affecting him. He resented a lot - the whip and any form of encouragement. When push came to shove and he had to knuckle down, he didn't want to do it.
"I reckon he threw it in a few times but I'm very happy after seeing that run today.
"There was nothing wrong with those times considering he's well short of fitness. We haven't done a lot of hard stuff with him, just kept him ticking over.
"That was his first serious run but it was good enough to say he can go round next week and be competitive."
Barnes says despite residual testosterone likely to last six weeks in Sir Tiger's system, his son Hayden had already noted a change in the horse's behaviour on the track.
And Sir Tiger drove perfectly today, taking up an early trail from the inside of the second row before ending up three deep.
And when Barnes was able to extricate him 600 metres out when Will The Wizard left the one-one to go up and challenge, Sir Tiger sprung on the offensive too.
Sir Tiger quickly ranged up to the leader turning in and he never looked like flinching in the run home, Barnes only slapping the reins at him.
Sir Tiger has so far won three of his 19 starts and A$36,796 for owners John and Lynne Street, Kim Miller, Brian Rabbitt, Steve Beckett, Kevin Bell, Michael Brereton, Denis James, Margaret Rabbitt, and the 10-strong Excell syndicate of Christine Stuart, Christine Rupp, Lynda Irwin-Parson, Liz Bilton, Sue Donovan, Sue Wilson, Jackie Taylor, Mary Ingles, Sharon Rack and Shirley Arnett.
Our runners this week
Friday night at Auckland
Copy That, American Dealer, Captain Nemo, Bondi Shake, Apieceoflou, Revitalise, Tommy Lincoln.