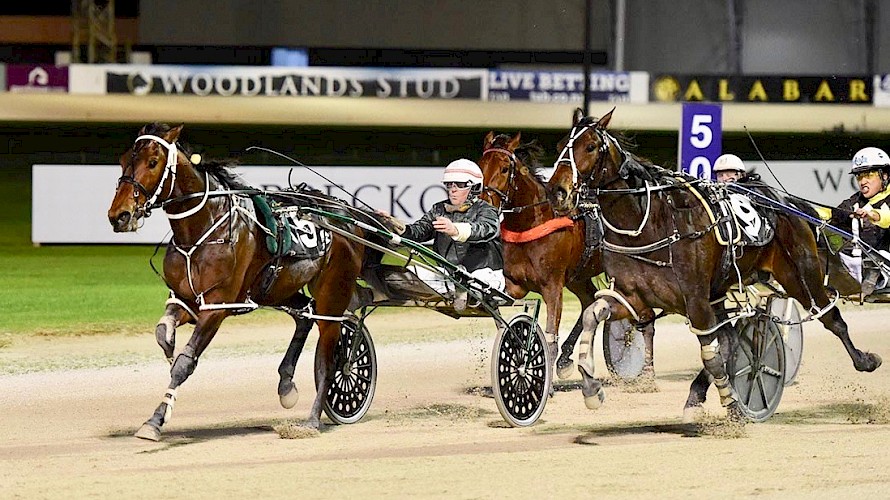 Up-and-comer Simply Sam shows he has other strings to his bow with brilliant win
Driver Maurice McKendry tried a different playbook with Simply Sam at Auckland on Thursday night and it shed a whole new light on the promising pacer.
Not only did it show the horse can be used earlier in a race, it revealed he is also tough enough to sprint several times in the running and still win.
This was a whole new Simply Sam, not the one-dimensional one who had previously always fallen out of the gate and mounted a big late run from the rear.
And in bagging his fourth win from only 10 starts, the three-year-old proved to McKendry and Lincoln Farms' trainer Ray Green that he is becoming a real racehorse.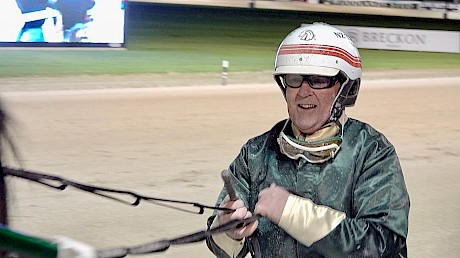 Maurice McKendry … new playbook and perfect result.McKendry suggested to Green on leaving the barn that he might try pushing the button when the field was dispatched, given he was drawn favourably in five for a change.
Simply Sam found enough speed to be fourth early and all but secured the one-one possie, just beaten to it by Zarias who speared up fast underneath him into the first turn.
"He felt quite good and felt like he could get out even better," McKendry said.
McKendry's second experiment came at the 1200 metre mark when the pace slowed and he opted to pull out from three back in the running line.
Simply Sam effortlessly looped the field to sit in the death, where McKendry said he relaxed immediately.
"I thought they'd sprint home quickly so I'd get him up closer so he didn't have to bust his guts. When he got upside the leader he dropped the bit beautifully. That's another string to his bow."
Simply Sam's next new test came down the back straight when Wild Card charged up from the rear to attack for the lead three wide, McKendry asking his horse to kick up between Wild Card and leader Makara to stop the challenger from crossing.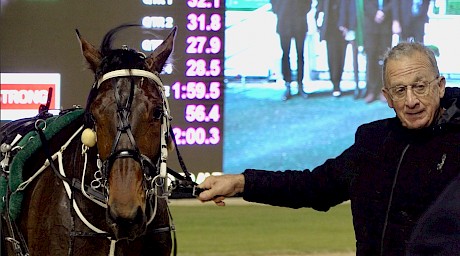 Trainer Ray Green … buoyed by the effort.Despite the tempo upping to 27.9 in the back straight quarter, Simply Sam was still good enough to find more and stave off a late challenge from Zarias to score by half a neck in 2:43.3.
"He's getting better all the time and starting to become a racehorse," McKendry said.
"He did it nicely in the end."
The performance buoyed Green and justified his confidence in McKendry as one of the best in educating young horses early in the careers.
The win took Simply Sam's career tally to four wins and three placings for $36,829 in stakes for John and Lynne Street, Kim Miller, Robert and Donna Best, Priscilla Edmunds, the Red and Blue Syndicate and the Green Machine Racing Syndicate.
Our runners this week
Thursday night at Cambridge
Whiz On Bye (Scratched).