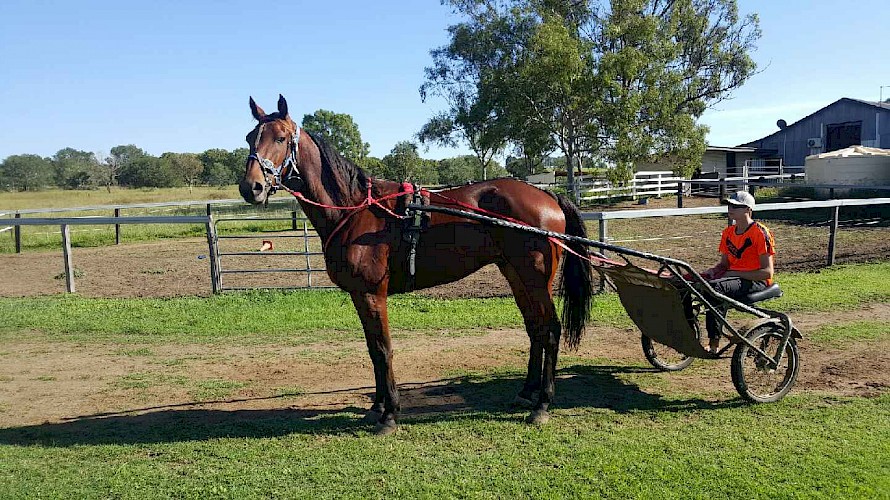 Wakey, wakey Vasari! The hood's back on and he should be in business on Friday night
Vasari, hood reattached, will be much sharper for his second run in Queensland on Friday night.
And, drawn three in the opening race at 8.23pm NZ time, trainer Al Barnes is hoping he can cross to the lead and be hard to run down.
Vasari didn't wear a hood in his first race since transferring north from Sydney last week but while it had the desired effect of quietening him down, it left him completely disinterested.
"We noticed he was pulling quite hard in Sydney and thought he'd go better if we could get him more settled,'' says Barnes.
"But without the hood he didn't want to go at all, he's very lazy.''
Vasari, pulled back from his extreme outside draw, consequently lost interest and was being tapped up by driver Hayden Barnes to even stay within three lengths of the second last horse a round from home.
Vasari actually paced 57.66 for his last 800 metres, the fastest in the race and on the entire day, making up 23.5 metres on the leaders, but he still finished only seventh, 13 metres from the winner.
"It's trial and error with him but the hood will sharpen him up again and hopefully he can lead and run a race.''
Vasari, winner of 12 races, has always been at his best in front, or on the speed, when he is hard to get past.
And Barnes says the way the horse has felt in work this week, when he has been particularly bright, augurs well for Friday.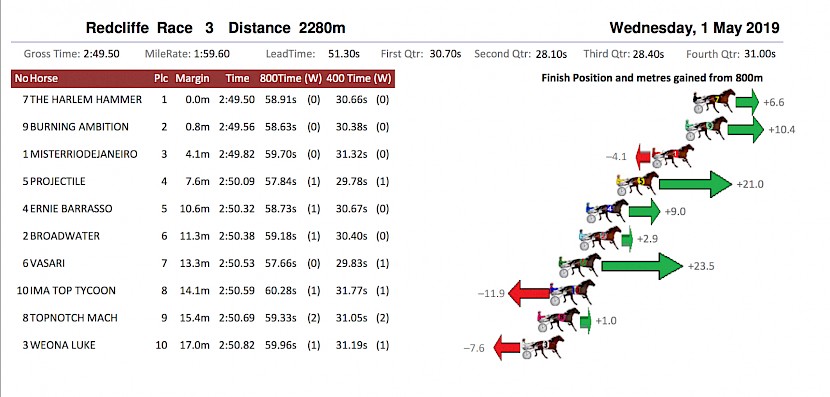 Vasari made up a huge amount of ground last week in the fastest last 800 metres of the day.
Girl on the second row
Lincoln's Girl, who found the lead in her winning run last Friday, won't be doing that this week drawn three on the second row in the second race at 8.53pm NZ time.
But Barnes says that's a good thing.
"We don't want to keep sending her forward all the time. We want to keep her settled and educate her.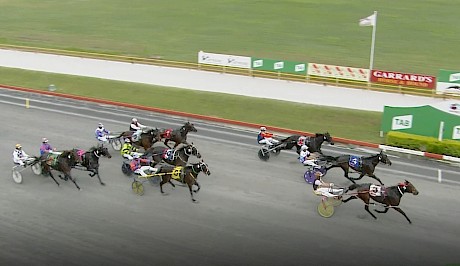 Lincoln's Girl is too good for her rivals at Albion Park last week, leading most of the way over 1660 metres."Her goal is the Queensland Oaks (on July 13) when her best chance will be to come with one run.''
Barnes says Friday's race will be a good test for Lincoln's Girl, her first at 2138 metres.
"She settled well out of the gate last week before Hayden rolled forward so hopefully she'll do so again.''
Barnes says since he fitted a more severe bit on Lincoln's Girl, the filly has been a lot quieter in her trackwork and much more controllable in her races.
"It's an even field with no real standouts but I think she'll start reasonably short anyway.
"She's super, I can't fault her.''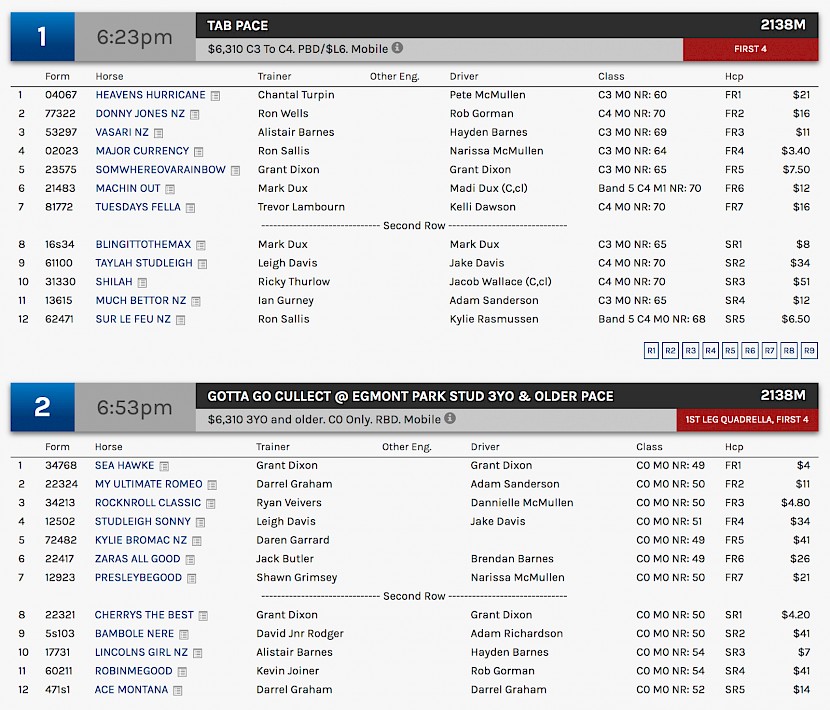 Our runners this week:
How our trainers rate them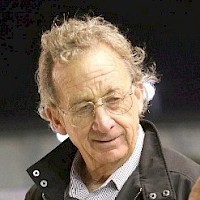 Ray's comments
Friday night at Cambridge
Race 6: Tommy Lincoln
7.51pm
"We're not holding our breath that's for sure. It's hard to predict what sort of trip he'll get from four the second row but he certainly won't be leading like last time and we'll be looking for a lot of luck."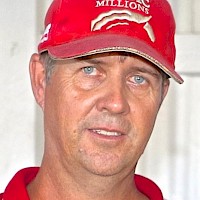 Al's comments
Friday night at Albion Park
Race 1: Double Or Nothing
9.19pm NZ time
"There'll be no lead for him with Nathan Dawson driving but we'll go forward anyway and park out. It's not worth taking a sit with him, he's not the greatest from behind. But he should earn another cheque."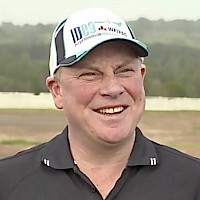 Ants' comments
Saturday night at Menangle
Race 6: Make Way
10.50pm NZ time
"It's going to be very hard for him from seven on the gate. I'll have to drive him cold, keep out of the early battles, and you never know … But whatever happens it's a big thrill for Sonya and the owners of Make Way to even make the field."