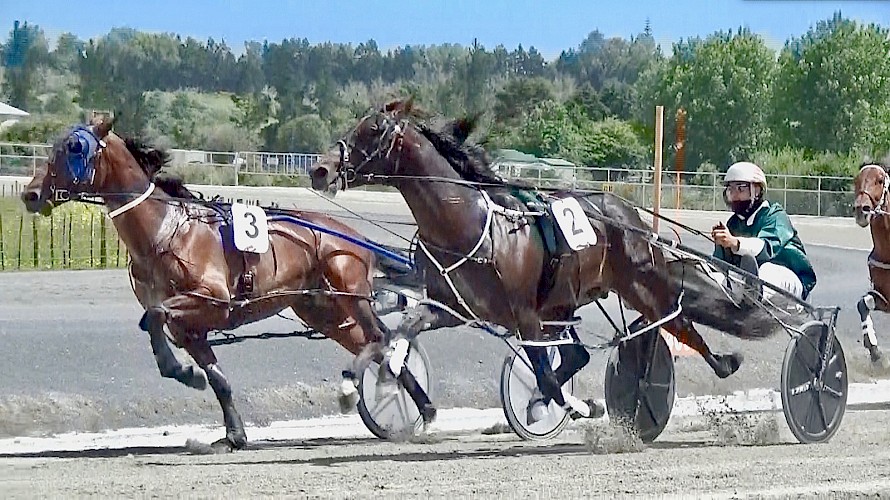 When Ray and Zachary get it all to Line Up, watch out for the 'whoosh'
It might not have looked pretty today but when trainer Ray Green gets well bred colt Line Up geared up right, and the penny drops, he'll have a brand of speed few of his peers can match.
Line Up didn't win his heat at the Pukekohe trials today, and didn't even get round without making a couple of mistakes, but his speed still carried him within a head of winner Cloud Break in the fastest mile run by the babies at Pukekohe this season.
Driven by Zachary Butcher, the brother to 17-race winner Partyon gave away five lengths on the first turn when he started pacing very roughly and did everything but gallop full on.
Line Up settled at the tail of the four-horse field until Butcher lit the fuse with 500 metres to run and he swept up from last to take the lead from Cloud Break - only to start pacing roughly again and lose another two lengths.
But when Butcher got the colt balanced again he showed rare acceleration to all but pick up the leader in the closing 150 metres.
Butcher clocked Line Up to sprint his last 400 metres in 27.5, a fine effort considering the mile was run in 2:02.1.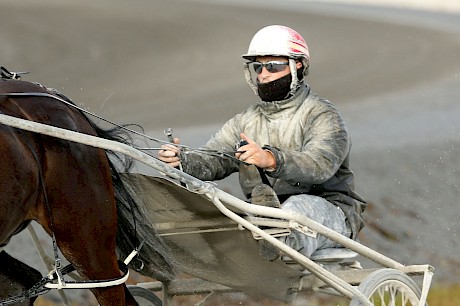 Zachary Butcher … "He went whoosh.""He went whoosh,'' says Butcher. "He's got quick speed and feels like the type who will come to it.
"They went a lot quicker today and he's just got to get used to that speed.''
Green says yesterday's run was a bit of an experiment after they let out Line Up's hopples by two holes.
"They were a bit tight last time but he didn't quite cope with it today so I'll pull the hopples up one hole next time.''
Green likes the colt who cost $130,000 as a yearling, and says if he keeps improving he could join his stablemates Perfect Stride, Double Or Nothing and Sir Tiger in the next Young Guns heat for colts and geldings at Auckland on February 8.
Green's own colt Copy That is also on the list of potential Young Guns reinforcements after his recent trial wins although the youngster continued his frustrating run of breaks on the same turn today, losing his early lead, before settling third and running on fairly to run fourth, two and a half lengths from the winner.
Tommy Lincoln, third, held a length margin over Copy That at the finish after driver Craig Sharpe reported he was left flat-footed on the home turn.