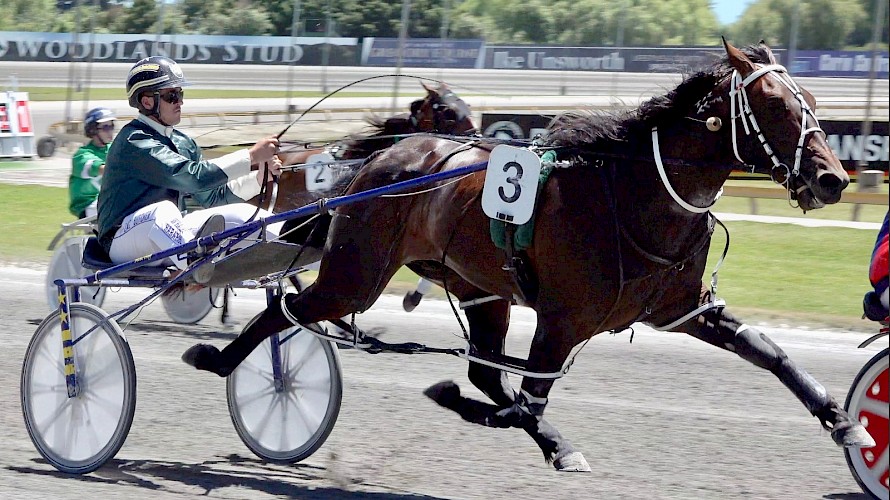 Whiz electric on Christmas Eve but he needs to pace better at Cambridge on Wednesday
Whiz On Bye's electric home stretch sprint at Cambridge on Christmas Eve gave a glimpse into the horse's true ability.
And Lincoln Farms' trainer Ray Green says if the horse can do things right at Cambridge's Wednesday twilight meeting, his form will take a dramatic improvement.
The American Ideal two-year-old might have come up a neck short last week but his recovery to make up half a dozen lengths in the last 200 metres didn't go un-noticed.
After pacing roughly round the first turn and again at the 700 metres, Whiz On Bye was last to reach the 500 metre marker. And when he mixed his gait again turning for home, his chances looked forlorn.
It was a virtual carbon copy of his debut run at Auckland when he simply couldn't get it together and dropped off the bunch while hopping and skipping like a real novice.
"He just needs to get his head around it," Green said. "He's a little unruly, a bit like Copy That used to be, but he's quite promising.
"He was the best horse in the race last week, admittedly not racing against derby horses, but he should be hard to beat again if he does everything right."
Green likes the fact Whiz On Bye has drawn one in the fourth ace, from where he'll get his chance to lead out for new driver Maurice McKendry.
"If he can do that, he'll be right in it."
The chances are it will be stablemate Bet On The Tiger who comes calling for the front.
Last Friday driver Zachary Butcher used plenty of petrol to cross from the outside of the gate and lead on Bet On The Tiger.
On Wednesday he moves in to gate five, which should mean he can play for the top with far less effort, leaving him more oomph at the finish.
"I think he's a great chance of being in the money," Green said.
"I was really pleased with the way he went last week. He's shown he can do it now and he's getting better with each start."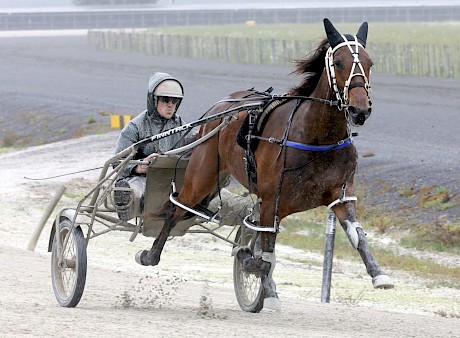 Major Grace … gets her chance to pay a dividend from the ace draw. PHOTO: Trish Dunell.Major Grace, out of the money in all her seven starts at Auckland, gets her best chance to pay a dividend in the second race, drawn the ace against easier opposition.
"I doubt if anything will cross her. She hasn't had the chance to run in front before and, if she can hold it, she's a realistic chance.
"She's very honest and they're not a stellar bunch."
Louie The Punter rounds out the night for Lincoln Farms in the seventh race, hampered only by a niggly six draw.
Though only fourth in his first try round Cambridge last week, Louie had to work very hard early to reach the front.
"He paced 2:41.9 and was still trying at the finish. But he set himself up to be beaten. If he didn't pull quite so hard he'd be a chance."
Our runners this week:
How our trainers rate them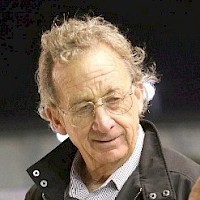 Ray's comments
Thursday night at Cambridge
Race 2: Whiz On Bye
6.16pm
"The object last week was to get him round doing things properly and he didn't put a foot wrong. But I think he needs to be nursed round a couple more times and he can do that from the inside of the second row."
Race 2: Major Grace
6.16pm
"She'll win one somewhere when things fall into place for her but she'll need a lot of luck this week from the second row draw."
Race 4: Arden's Illusion
7.06pm
Update: Scratched
"He'll need the race on debut. He's a little tradesman but he's shown at the workouts and trials that he's no superstar."
Race 4: Bet On The Tiger
7.06pm
"He's been good in his last three or four starts and he'll get another cheque here because he tries like hell. He's a big horse who keeps getting better and he's our best chance on the night."
Race 7: Louie The Punter
8.21pm
"If he can take advantage of the inside draw and hold up in front he'll be the one to beat. He likes to be in front, not at the back like he's been in his last two starts from bad draws. He's never gone a bad race."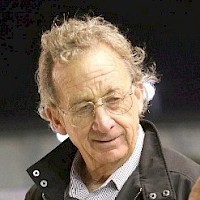 Ray's comments
Friday night at Auckland
Race 5: Nirvana Franco
8.03pm
"She's not going bad races but is better than she's been showing. She's still very green and big and dumb. Barrier three will help on Friday and she should be right in it."
Race 7: Lincoln River
8.54pm
"He's a nice little colt and is as good as any of mine. He's out of that good mare Ideal Belle and being a Bettors (Delight) should go further on raceday. He should get a nice run from the good draw."
Race 7: Frankie Major
8.54pm
"He's a good pacer and has always shown us he has speed but it's hard to work out where he stands until he fronts up to the other horses on racenight. You'd expect he'll get every chance from three on the gate."
Race 7: Beaudiene Rocknroll
8.54pm
"He's a lovely colt and, while he can get a little hot sometimes, he has good manners. The mare's left a lot of good ones. He's right up there with the best of mine but I wouldn't like to single out who's best yet."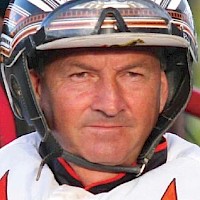 Mark Dux's comments
Saturday night at Albion Park
Race 4: Tommy Lincoln
10.10pm NZ time
Update: Scratched
"We'll cross the one, be in front, then I'll play it by ear. I'll see how he's travelling and how much pressure they put on us. Those other two - L L Cool J and Governor Jujon - have race fitness on us but Tommy's no slouch and is a place chance for sure. He's done enough in preparation for this to race well."