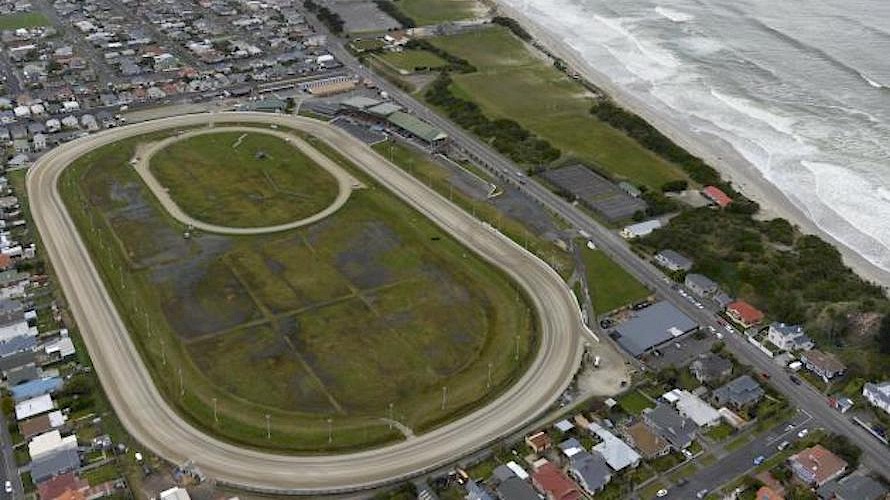 Why the backflip on Forbury and Avondale? - RITA says it wasn't the legal threats
The Racing Industry Transition Agency could have saved the industry hundreds of thousands of dollars in legal fees with its backflip on taking away all dates from the Forbury Park Trotting Club.
When the final racing calendar was released yesterday the two most surprising changes were Forbury Park getting back 10 meetings and the Avondale Jockey Club five.
Both clubs had been vocal about taking legal action against RITA if they were forced to close down and Forbury Park followed up its submissions on being able to continue racing with a legal letter.
But even though RITA went against the advice of Harness Racing New Zealand, which reaffirmed its decision not to allocate Forbury any meetings, its Dates Committee chair Edward Rennell said legal threats did not influence its decision.
"Forbury had made noise but we were not formally aware of the club's intention to take legal action when we made the decision.
"It was purely one of consistency and supporting the clubs taking ownership of the review and development of future options in their region.''
Just like with Avondale, rather than forcing the club to close, RITA wanted Forbury to be the architect of its own destiny.
RITA accepted a joint submission from the racing clubs at Auckland, Counties and Avondale that they be given time to work together and complete the review underway of racing in the Auckland region. This was also supported by New Zealand Thoroughbred Racing.
Rennell said Forbury also wanted to complete a similar review of options for the Dunedin region and the possibility of a multi-code training and racing development at Wingatui, supported by the Otago Racing Club.
RITA had agreed to let the reviews run, and allocate dates for 2020-21, on the condition they be completed by the end of the year.
"Where we have landed is the best outcome from an industry perspective as it ensures industry funds are applied constructively and positively with a view to the future."
The industry's ruling body would have been under considerable pressure to successfully defend in court Harness Racing New Zealand's decision to axe Forbury.
When Forbury CEO Della Henderson took the club's case to Parliament last week and met with numerous MPs, it was universally accepted there was a lack of due process and transparency with the way HRNZ had acted.
It is understood HRNZ never met with club officials and came to its decision after only two phone calls.
In a statement, acting CEO Phil Holden expressed his surprise that RITA had over-ruled its recommendations on Forbury and Timaru, which also was granted three meetings.
HRNZ was particularly concerned about the Forbury club's very low stakes-to-funding ratio of below 70%.
"This low ratio highlights over $600,000 of industry funding that does not appear to have been passed on to owners, trainers, and drivers in stakes but absorbed into the running costs of the venue," Holden said.
The board also pointed to the low local horse population which raised concerns about its ability to sustain the 19 race meetings requested and the age and state of the facility.
It was of the strong opinion that the club should progress its strategic plan so that a stronger, sustainable platform was created from which the club could then positively re-engage with HRNZ.
Other venues, originally slated for closure, also given a reprieve are:
* Blenheim, which will race on January 15 and 17 and Roxburgh which retains its January 4 date. Gore gets one grass track date on December 27.
* On the West Coast, Westport and Reefton will retain their meetings on March 12 and 14.
* Manawatu gets six eight-race meetings plus another four dual code mini meetings with the greyhounds while four races will be held dual code at both Otaki and Tauherenikau.
* The changes from the draft calendar mean Invercargill will lose five meetings and Addington three to accommodate Forbury, and Addington will lose a further three to Timaru.
* Harness racing will be conducted at 25 venues in the 2020-21 season, down from 31 this year, with the number of meetings dropping from 260 to 257.
* The venues missing from last season are Wyndham, Hawera, Taranaki, Stratford, Waimate and Geraldine.
Our runners this week:
How our trainers rate them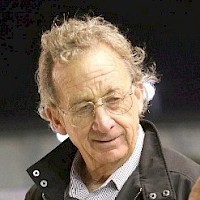 Ray's comments
Thursday night at Auckland
Race 1: Franco Nandor
5.24pm
"From a decent draw this time he'll be one of the hardest to beat because it's not a strong field. He lost a lot of muscle and strength when we gelded him but he should do better from now on."
Race 4: Larry Lincoln
6.49pm
"He'll lead easily and he's good in front so he's a chance to run a hole. But he can't burn at both ends so it depends on how the race is run and in these junior drivers' races they can be quite aggressive."
Race 6: Louie The Punter
7.41pm
"He's a big, dumb sort but he goes well enough. If he could be put on the front end on a nice steady rhythm I think we'd see a different horse. He just gets a bit lost and awkward in the field and the stop-start racing confuses him."
Race 6: Apieceoflou
7.41pm
"Second row draws can be good and if Gopati goes out he'd be right in it. He's come from way back in all his runs and he got held up in the run home last time. He's developing into a tidy horse."
Race 7: Tommy Lincoln
8.06pm
"The wide draw shouldn't worry him - he'll just mooch forward. It's pointless for him to go back, his MO is to get rolling. I thought he was travelling easily at the finish last time."
Race 7: American Dealer
8.06pm
"He's a little tradesman who never goes a bad race. He'll need a bit of luck from the draw but you can be sure he'll be running on strongly at the finish. He was good here last time."
Race 9: Copy That
8.56pm
"This is his most serious test. It usually takes the top age group horses two or three runs to find their feet against the tough older ones but he's exceptional and I expect Maurice will have a dab for the front."
Race 11: Man Of Action
9.46pm
"He'll be at the mercy of the ones he's following out but he's trained super this week and I think he's a definite chance. He's improving all the time."
Race 12: Captain Nemo
10.09pm
"He's a lovely big horse who's also on the up. I think he'll improve on last time here when he got pulling just when he was going to get a good trip and had to come out."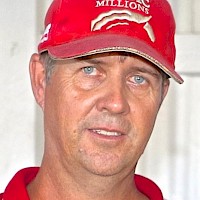 Al's comments
Saturday night at Albion Park
Race 3: Northview Hustler
8.14pm NZ time
"He ran some terrific sectionals last week coming from the back. He's improved through the week and I can't fault him. After his work his heart rate was down to 91, which is a lot better than it's been. He's at his best when it's in the 80s. He's a live chance and I think we'll see a different horse on Saturday night."