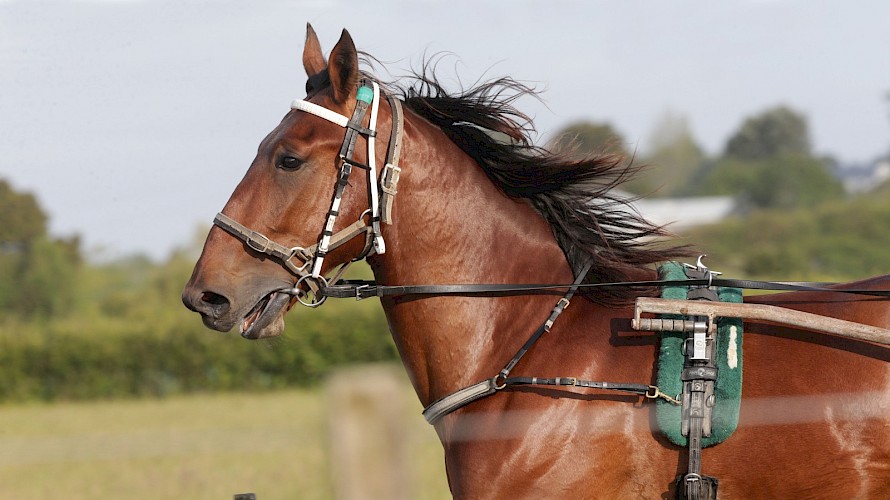 With a better draw, Captain Nemo's set to salute the judge at Cambridge on Thursday
The barrier draw beat Captain Nemo last week at Cambridge but he looks very hard to beat there on Thursday night from a better alley.
Lincoln Farms' talented three-year-old is sure to touch a short price in the last race of the night when he leaves from five, a far more competitive position than the outside of the arm.
Captain Nemo didn't help himself by scoring up greenly last week and was forced to make a mid-race move three wide from the back to park 850 metres from home.
He fought bravely in the run home, holding off two challengers for second, but was no match for Dixie Reign, five lengths behind at the line.
Trainer Ray Green says Captain Nemo clearly stands out on Thursday in a lowly rating 40 to 47 race.
"He's in with average horses and on paper he looks the one to beat. He's getting fitter and fitter with each run and it's not a stellar bunch of animals he's up against.
"He's a serious winning chance."
While Captain Nemo has won only one race, at Cambridge, he has regularly taken on the best age group horses in the country and Green believes he will develop into a more than useful type for part-owner and noted golfer Gareth Paddison.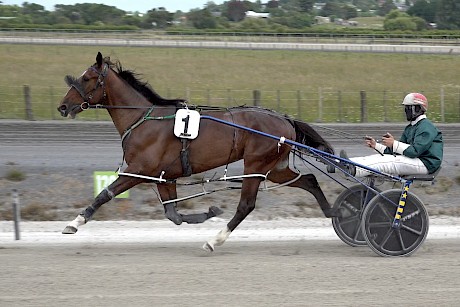 Brodie Lindenny … finally coming to it.Brodie Lindenny has taken much longer than Captain Nemo to develop but makes an overdue debut in the second race.
Green says the Bettor's Delight three-year-old has taken time to come to it but had finally "put his hand up to say 'I'm ready'. "He's very green but he's got to start somewhere and he's improving all the time.
"And if he goes as well as he did at the workouts last week he can be in the money."
Brodie Lindenny, one-one early, went to the lead when left parked and despite racing a little greenly at times put up a good fight when challenged hard 500 meres out by Commander Cathy. Beaten a neck, but well covered, he ran his last 800 metres in 58.7, with the 2050 metres run at a mile rate of 2:03.2.
Green believes Brodie Lindenny, drawn the pole on Thursday, has enough gate speed to hold his own at the start.
"I don't know how bad the others are but he's capable of running a place in that field."
Our runners this week:
How our trainers rate them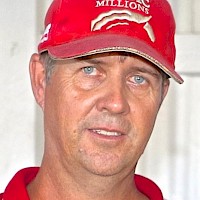 Al's comments
Tuesday at Albion Park
Race 6: Bondi Shake
7.17pm NZ time
"It's a very good race, the hardest he's tackled, and if he can run a place he'll be doing well. I'm really interested to see how he goes because he's improving all the time and hopefully he can step up again."
Race 7: Larry Lincoln
7.57pm NZ time
"Larry got away on us a bit over Christmas but we've worked him a bit stronger since. He's up to them but, from the draw, he'll get back. We'll drive him for luck. If the pace is on, he'll run on. If they walk and sprint, it will make it tough."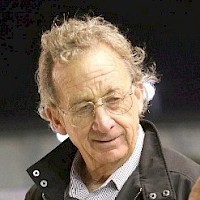 Ray's comments
Thursday night at Cambridge
Race 2: Themightyserina
5.58pm
"One the second row is probably a good draw for her. Hopefully from there she can get a good trip and run into a place."
Race 4: Brodie Lindenny
6.48pm
"If he can get away a bit quicker than last time from the pole he could finish a lot closer. He won't be setting the world on fire but he's honest enough."
Race 5: Brian Christopher
7.13pm
"He led easily enough when he drew one at Palmy so hopefully he can do that again. That suits him as he's not a sit-sprinter, he's better when he can roll along a bit."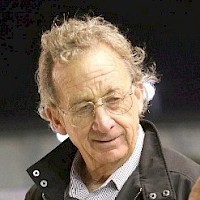 Ray's comments
Friday night at Auckland
Race 7: Argyle
9.09pm
"He looks our best early runner. He's a big, powerful boy and from the one draw looks to have the best chance of our three on Friday night."
Race 7: Sugar Apple
9.09pm
"You can't fault what he's been doing at the workouts and trials. He's a neat little horse and I'm picking he'll go a good race. Drawing wide will inconvenience him a bit. He'll go back and hopefully get home really well."
Race 7: Simply Sam
9.09pm
"He's an improving horse, I like him a lot. I think he'll be the big improver. If Argyle holds up from one, and he can sit behind him, he won't be far away."
Race 9: Major Grace
9.58pm
"Seven is a tough draw for her. If she'd drawn in closer I'd have been happier. But she's a nice filly and won't be far away."
Race 10: Captain Nemo
10.22pm
"He hasn't got the greatest record at Auckland. He tends to hit a knee going that way. He was good the other day at Cambridge. If he doesn't pummel his knees he shouldn't be too far away."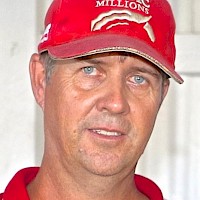 Al's comments
Friday at Albion Park
Race 3: Bondi Shake
4.03pm NZ time
"It's a nice race for him and he'll be hard to beat. He's come through Tuesday's run as good as gold. That race was brutal. He was a little weak at the finish but that's the quickest he's gone. It's not an overly strong field."
Saturday night at Albion Park
Race 3: Northview Hustler
9.35pm NZ time
"The draw's not a bad thing as he's still following speed. If he trails Watch Pulp Fiction, he wins, but it's more likely he'll be three fence, in which case he can run second. He's trained really well this week."