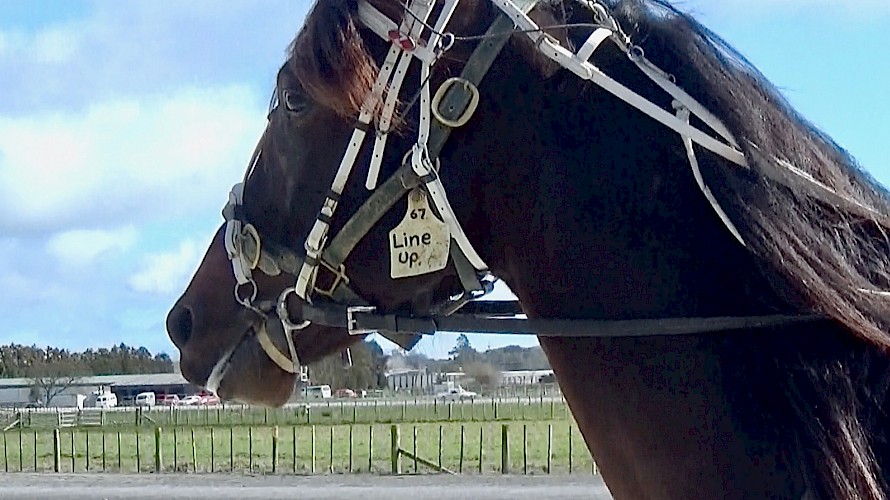 Zachary waxes lyrical about Line Up - he's one serious colt worth following this season
Line Up didn't win his heat at the Pukekohe workouts today but that didn't stop top driver Zachary Butcher from raving about his ability.
And in Butcher's biggest rap for the colt yet, he placed the horse a rung above Perfect Stride and Zeuss Bromac who last week finished third and fourth in the Breeders' Crown Two-year-old Final at Melton in Melbourne.
"Zeuss and Perfect Stride are two nice horses but he gives you the feel that he's always got some extra in the tank. Man, he felt nice today. That's the best he's paced and he's got real speed."
Allowed to settle second last in his six-horse heat, Line Up was still there, three back on the markers, turning for home.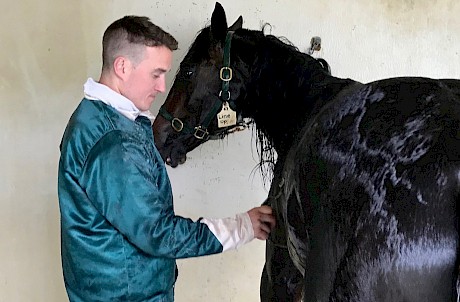 Zachary Butcher takes Line Up's heart rate after Saturday's workout.But when clear, he powered to the line to finish four lengths behind all-the way winner Callie's Delight, with stablemate The Empress a further two lengths back in third.
But what Butcher said next really stamped Line Up's ability: "It's a big call to make but I reckon if I'd really chased him up, I'd have caught the winner."
When you consider Callie's Delight clocked 2:37.9 for the 2050 metres, a mile rate of 2:03.9, and roared home in 56.8 and 26.6, that says a lot for Butcher's rating of the colt.
"It's hard to explain but there's such a nice feeling about him."
Later, as he washed down Line Up, and checked his heart rate at just 73, Butcher revealed it had been an easy run for the horse.
"He's still growing. For the first half lap he was a bit crabby - but it's just growing pains - and he paced so much better today (with this hopples pulled up a hole).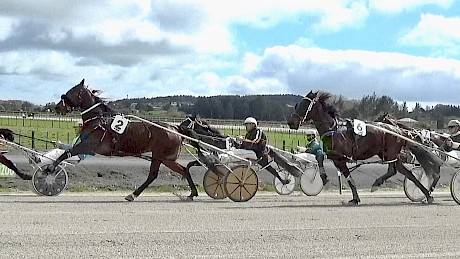 As The Blue Beat gallops turning for home, The Empress swings wider to challenge and Line Up is coiled up on the fence."We took the block blinds off him today and he was so much more tractable. He travelled well, dropped the rein perfectly, and didn't want to run with everything.
"That workout will build him up. He'll trial again next week when I'll give him a good run."
Trainer Ray Green looks to have timed his run to perfection with the colt who will have one lead-up race before the opening Sires' Stakes heat at Cambridge on October 3.
Driver Andre Poutama was also suitably impressed with the run of The Empress whose Australian owners Merv and Meg Butterworth were on track to watch.
One out and one back, Poutama said the mare was initially reluctant to come off the back of The Blue Beat who was going roughly.
"But when it finally galloped on the turn she came off and went to the line strongly in 27.7, so I was quite happy."
Supersonic heat
The Butterworths' Bettor My Dreamz was also strong when third in an earlier 2500 metre heat which was run at supersonic pace.
The rating 68 and faster pace featured topliner Star Galleria but trainer-driver Steven Reid never allowed him to get into the action in his first workout this campaign - because stablemate Baileys Knight was going so fast in front.
Butcher himself had to abort a mid-race move to take the front on Bettor My Dreamz when learner driver Monika Ranger was unable to slow the leader, instead slotting into the trail.
Butcher timed the last 2400 metres of the heat in better than 2:58 - "they wouldn't go that fast in a race."
With the last 800 metres in 56.9 and 400 in 27.6, Butcher said he never pulled Bettor My Dreamz out but he went to the line well.
At the post the John and Josh Dickie-trained Bettorstartdreaming got the judge's call, half a length in front of Baileys Knight, with a further length and a quarter to Bettor My Dreamz, the trip cut out in a very fast 3:08.7, a mile rate of 2:01.4.
Stablemate Just Wing It was a further two lengths astern in fourth, Poutama saying he was going beautifully until he starting flogging his knee and running out.
"As soon as he hit his knee he couldn't keep it together. It unbalanced him and wrecked his action.
"It's like he's scared because he knows he's going to hurt himself."
Green agreed with Poutama that they should reinstate his one-legged spreader, which had been so effective earlier in keeping him off his knee.
Our runners this week:
How our trainers rate them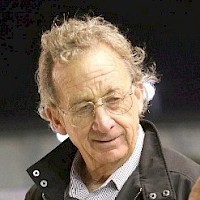 Ray's comments
Friday night at Cambridge
Race 6: Tommy Lincoln
7.51pm
"We're not holding our breath that's for sure. It's hard to predict what sort of trip he'll get from four the second row but he certainly won't be leading like last time and we'll be looking for a lot of luck."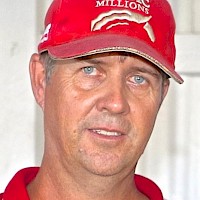 Al's comments
Friday night at Albion Park
Race 1: Double Or Nothing
9.19pm NZ time
"There'll be no lead for him with Nathan Dawson driving but we'll go forward anyway and park out. It's not worth taking a sit with him, he's not the greatest from behind. But he should earn another cheque."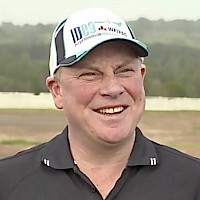 Ants' comments
Saturday night at Menangle
Race 6: Make Way
10.50pm NZ time
"It's going to be very hard for him from seven on the gate. I'll have to drive him cold, keep out of the early battles, and you never know … But whatever happens it's a big thrill for Sonya and the owners of Make Way to even make the field."