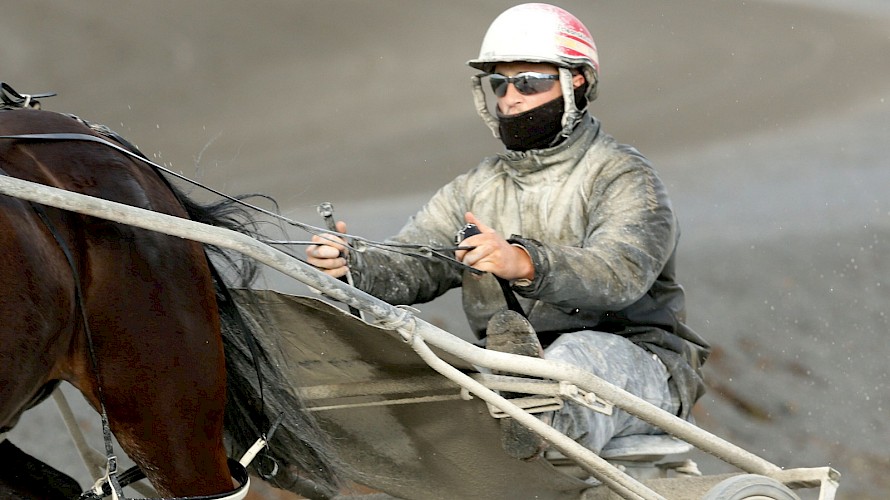 Zachary wins bragging rights at awards after terrific season: A beer will be fine, thanks dad
Winning the title of North Island driver of the year at the annual awards night in Auckland franked a standout season for Zachary Butcher, one in which he crucially outpointed his father David.
With 80 winners for the season, Lincoln Farms' No.1 driver was seven ahead of his dad and the most successful northern reinsman on the national premiership with a fifth placing.
"It was good to finally beat dad but I still had to shout him breakfast the next morning for Father's Day," said Zachary.
"I'll look forward to getting a beer out of him."
Butcher's sixth season as an open horseman was the first time he had figured higher than David on the senior ladder, barring 2013-14 when dad was sidelined for many months with injury.
Not since his record-breaking junior season of 2011-12, when he crept one win ahead of David at the death knock with 114 wins, had Zachary earned family bragging rights.
"I'd been doing a lot less travelling and this was the first year I got into it again so it was good to be near the top of the premiership, especially as the boys down south get a lot more opportunities."
With just 468 drives for the season, Butcher had far fewer opportunities than the first four home, Blair Orange driving in 1074 races, John Dunn 612, Tim Williams 715 and Matthew Williamson 836.
Of the top 10 drivers only premiership winner Orange with 218 wins had a better UDR strike rate.
It was a breakout year for Butcher on so many fronts, not the least of which was driving five winners for his dad with Such Fun (three), Racketeer's Boy and Phillydotcom.
"It's hard to get on any of dad's ones so driving horses like Such Fun to win for him was nice.
"And it was pretty cool getting my first winner as an trainer, owner and driver with Zeuss Bromac (in which David also had a share)."
Butcher, who drove 20 winners for Lincoln Farms behind 15 different horses, says while driving at the elite level is always the biggest thrill, he still gets a kick out of getting others home with great drives.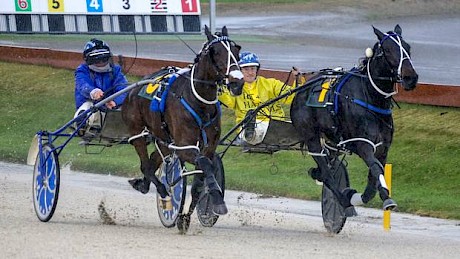 Zachary Butcher times his run to perfection on Belle Of Montana, who sneaks inside Princess Tiffany to win the Three-Year-Old Diamond at the Harness Jewels.The one race which epitomised both markers was undoubtedly the win by champion filly Belle Of Montana in the Harness Jewels Diamond at Addington in June when Butcher pipped Princess Tiffany a nose after an epic home stretch battle.
Butcher timed to perfection his run at the favourite, delaying coming off her back until well into the run home to make the most of her sharp sprint.
The performance, her ninth win of the season for Butcher, tipped the scales the way of Belle Of Montana in the filly of the year title.
"You can go from hero to zero pretty quickly in this game. If I'd been beaten a nose they'd all be saying I should have gone sooner."
With Belle Of Montana's trainer Barry Purdon also enjoying a great season, Butcher got on 24 winners for his former boss.
"It was just right place, right time for me. I got on a lot of nice horses and everything came together. But those seasons are few and far between so you have to enjoy them when you can.
"Some people would say I drive more bad ones than good but you always try to do a good job."
The one horse he is looking forward to driving this season - apart from Belle Of Montana - is Lincoln Farms' untapped three-year-old Line Up.
"He had only one start but his win felt pretty special."
Butcher is hoping Line Up can take him to his Group One happy place in the Sires' Stakes Final in November.
"It's like the Rugby World Cup, you always want to be at the top, winning big races."
Butcher ended the season, just his 11th in the cart, with 707 wins to his credit and nearly $8.9 million in stakes won.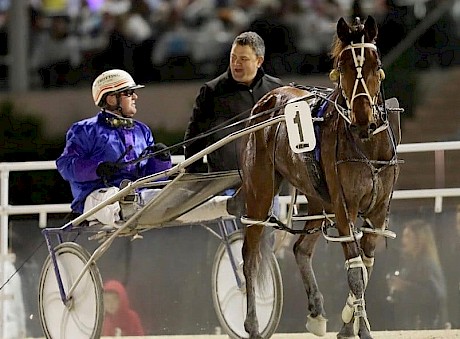 Trainer Jeremy Young with Northern Oaks winner Best Western.He was helped along the way behind four horses who also won awards at the Always B Miki night in Auckland, driving aged pacer of the year Jack's Legend, leading filly or mare Belle Of Montana, top three-year-old colt Supreme Dominator and two-year-old colt Bad To The Bone, who won out over Lincoln Farms' finalists Perfect Stride, Tommy Lincoln and Zeuss Bromac.
The Sir Lincoln at Lincoln Farms' award for racing achievement went to Pukekohe trainer Jeremy Young who trained Northern Oaks winner Best Western.
Butcher's younger brother Benjamin took out the junior drivers' award.
Our runners this week:
How our trainers rate them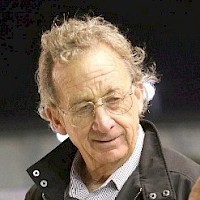 Ray's comments
Friday night at Cambridge
Race 6: Tommy Lincoln
7.51pm
"We're not holding our breath that's for sure. It's hard to predict what sort of trip he'll get from four the second row but he certainly won't be leading like last time and we'll be looking for a lot of luck."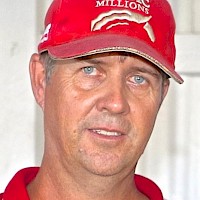 Al's comments
Friday night at Albion Park
Race 1: Double Or Nothing
9.19pm NZ time
"There'll be no lead for him with Nathan Dawson driving but we'll go forward anyway and park out. It's not worth taking a sit with him, he's not the greatest from behind. But he should earn another cheque."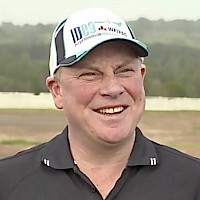 Ants' comments
Saturday night at Menangle
Race 6: Make Way
10.50pm NZ time
"It's going to be very hard for him from seven on the gate. I'll have to drive him cold, keep out of the early battles, and you never know … But whatever happens it's a big thrill for Sonya and the owners of Make Way to even make the field."