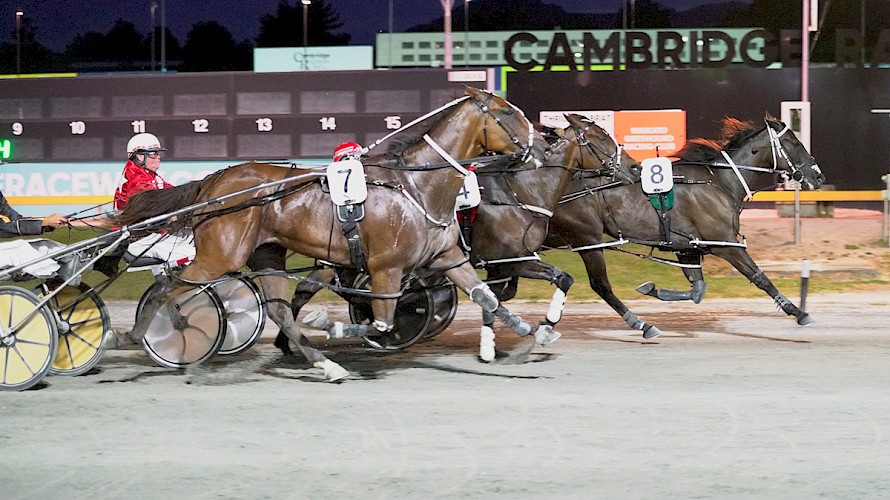 Zealand Star plummets in grade and can pounce on All Stars' pair at Auckland
Plummeting in grade, against only five rivals, Zealand Star's turn of foot could account for even two All Stars' rivals at Alexandra Park on Friday night.
Zealand Star has a massive advantage in the ratings in the third race at Auckland, a rating 75 horse with five wins against three horses who have won only one race, rated 55, Kayla Marie (66) who has won three, and seven-year-old Comic Book Hero, who has advanced 15 rating points to 70 for two recent wins on the grass.
Compare that with the opposition Zealand Star has been racing against:
* In his last start at Auckland, when he blew the standing start, he ran fourth to Recco Lover, Mach Shard and Check In in a rating 71 to 81 race at Auckland.
* Before that he was pitted against horses like cup class pacer Jack's Legend (102 at the time but now 112), On The Cards and Triple Eight.
And it was only three starts ago that Zealand Star showed what he could really do, turning on his dazzling late sprint to break the Cambridge track record for 1700 metres, clocking a 1:54.8 mile rate.
The sit-sprinter gets his perfect conditions on Friday night because while sure to be out the back, he will be close enough to the leaders in a small field.
The dangers are clearly the Mark Purdon/Natalie Rasmussen pair of Kayla Marie and Bubbled Up after running fourth and fifth in last week's NZ record-run Northern Oaks when they enjoyed sweet trips.
But trainer Ray Green says, so long as Zealand Star does everything correctly, he has to be Lincoln Farms' best chance on the night.
No.1 stable driver Zachary Butcher, who has piloted the horse to his two recent wins, is back in the cart on Friday.
Perfect Stride fitness query
Green would normally have labelled Perfect Stride as the stable's best in the Young Guns Final (race 8) but given he has only recently shrugged off a virus, Green says its hard to know exactly where he's at.
Perfect Stride, so impressive when winning on January 18, has missed two lead-up races because of the Pukekohe bug which swept through the stable.
"He's nice and healthy now but he's probably not 100 percent, he won't be as sharp as he could be.
"But he's got the draw (two) and if he gets a decent trip, he's a chance. I'm sure he'll go a good race but he's not as good as he could have been. The timing (of the virus) has been all bad.
"He's a very good horse but when you're racing the best you need to be on top of your game.
Stablemate Sir Tiger, who was also set back by the virus, has drawn badly on the outside of the gate which will make it very hard for him.
"But he's looking in good nick again and he'll go a good race. He's tough but he just lacks a bit of high speed.''
Green knows the All Stars' Smooth Deal is clearly the one to beat after his two recent wins and acknowledges if he makes the front again from gate seven, it could be curtains.
"But I've noticed he doesn't handle the corners as well up here and that could cost him. If he got left out and Mark had to nurse him round the bends, he could be vulnerable.
"But they're good trainers and I'm sure they'll have him sussed.''
Not holding his breath
Green isn't holding his breath over the chances of Hilary Barry in the Fillies' Young Guns Final (race 6).
"She went a good race (for sixth) last time. But there are two or three in the field that on paper she can't beat.
"But if she got a really good, cheap trip from one, she might get a cheque.
"She seems like a real Bettor's Delight who lifts their game on racenight.''
Recco Lover (race 5) is in the same boat, seemingly outclassed in the Group II City Of Auckland Free-for-all.
After winning a rating 50 to 67 and a 71 to 81 in recent weeks he now finds himself taking on some of the best pacers in the country like Star Galleria (119) and Jack's Legend (112).
"It will be interesting to see how he goes,'' says Green.
"It's a real rise in class but I've always felt he could handle that level and now we will find out.
"He's in really good shape at the moment and I just hope he goes a good race.''
Recco Lover's task was made fractionally easier today with the scratching of the favourite Ultimate Machete.
Our runners this week:
How our trainers rate them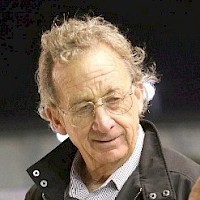 Ray's comments
Friday night at Auckland
Race 4: Copy That
"He's certainly got some speed. The race was all over by the time he got going last week and James never pulled the plugs. Clearly he's the best horse in the field on ability. But there are no guarantees he'll behave.''
Race 4: Tommy Lincoln
"He's trialling well but I won't be expecting too much from gate six. He was a big, gangly, weak thing but he's strengthened up a lot this time in."
Race 4: Billy Lincoln
"It's his first race, and first time away from Pukekohe and he's drawn the inside of the second row so logic tells you he has a few things against him. Until six weeks ago he was extremely average but he's progressively got better and better."
Race 8: Governor's Bay
"He had a tough trip last time so it wasn't surprising he weakened. He's training well and this field looks a lot easier."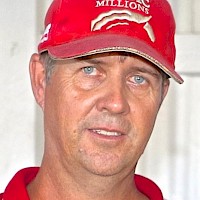 Al's comments
Friday at Albion Park
Race 1: Lincoln's Girl
2.42pm NZ time
"It's not a bad field but she's as good as anything else in there and looks a top two chance with a little luck from the second row. She went super last time - I didn't know how brave she'd be when I saw her caught in the chair but Hayden was very happy with how she went."
Race 9: Vasari
7.22pm NZ time
"He should get out a lot better this week with Hayden back driving and we'll be trying to cross the pole marker. The horse is really well and he'll win one soon. It's a good line-up but he should run top three.''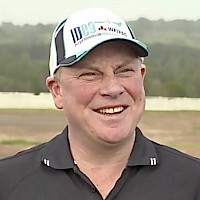 Ants' comments
Saturday night at Menangle
Race 7: Lets Strike The Gold
10.22pm NZ time
"This is a difficlut race for him to win and I'll be driving him quietly from that barrier. It's been nearly nine months since he raced and he's going to need a couple of runs to get his race fitness."